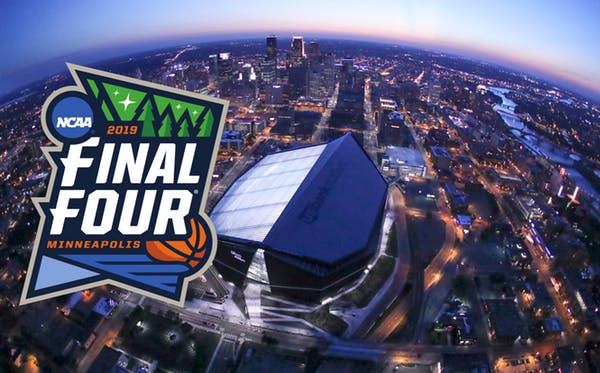 Partnering With Law Enforcement During the Final Four in Mpls.
Victim Resource Coordinator: Partnering with law enforcement during the Final Four in Mpls
– Monday 4/29, Freedom Flights Benefit (tickets available online) Executive Director Peter Wohler will be sharing about Source's role as Victim Resource Coordinators in the recent operation with Roseville PD during the Final Four.
– Local Newspaper Article of Roseville PD and Source Advocate partnership – Hear more In person at 1) Source Anti-Trafficking Testimony and Training Night, 5/7 7 pm and 2)
– Source Golf Tournament 5/14 to feature Officer Stefani of the Roseville police department
During the final four it was reported 58 trafficking arrests were made that did not include victims who were detained and released after significant conversations with advocates. In one operation Source joined the Roseville Police Department which resulted in heart-felt conversations and prayer with five different women. The officers were incredible. The goal of this specific operation was not to arrest women if prostitution was the only factor. The hope was to get to their pimps, one pimp was arrested, and to lay foundations to rescue women by having them speak with our advocates. Heart felt conversations and prayer with trafficking/prostitution victims is our first significant goal. This is a great challenge with a population that has been groomed, brain washed, and reinforced that they have no worth or value. They are taught not to trust anyone, especially those in authority or who say they desire to help.
The afternoon operation resulted in our advocate team having significant conversations and prayer with 5 different women. They showed up to the hotel thinking they would sell themselves to a "John." Once they entered the room, the officers would put them into custody and question them for information about their situation and pimp. After that they brought the woman into a separate room with our advocate team to talk and pray.
There was a range of cultures from a Vietnamese women (who pretended to not know English), Chinese immigrant in fear of deportation, young local African-American 21 yr. old from South Mpls, and two white women in their mid twenties one of which was from California. The last three were single moms, some interacted and opened up while others were quiet and listened.

Heidi Carlson, a survivor with 25 years experience in human services, was incredible as she lead the conversations and introduced Ebony as a Source co-worker and Peter as a Pastor. It was an incredible opportunity to explain 1) there are people that care about them 2) God is about love, forgiving, healing and redeeming lives 3) we have helped other women out of the lift style and 4) we are available to help them. Heidi was able to speak of her own experience that included the toll it took on her own children. Most were relieved to find out that Peter is a pastor, and appeared to have convictions that valued and respected faith.
Each conversation ended with a prayer. Most had many tears of shame, fear and unbelief. When they left we gave them a gift bag and our outreach contact phone number and encouraged them to continue to think about what we said. For most, if not all, it was the first time that someone had told them they had worth and value beyond being sold, and that God did not scorn them, but desires the best for them. Seeds of hope were planted that the future can be free from oppressions and different than they ever imagined before.
We have seen significant partnerships with law enforcement grow since Source was the Super Bowl Victim Resource Coordinators in 2018. Pray for the 5 woman as they reflect on the conversations that day. Also pray for a larger network of Police Departments in MN and WI. The respect and honor that the police gave these women spoke volumes to them and the fact that they were not arrested was extremely impactful.
********************************************************************************************************************
From Heidi Carlson, Source Outreach Advocate
I joined Pastor Peter and Ebony for a Roseville PD Final Four prostitution detail.  The purpose of the detail was to offer resources to women who show up to a prostitution "date", rather than arrest.  The Roseville police officers involved in the detail were very respectful and compassionate, and really wanted to help the women.  I was amazed at the collaboration the police have with Source. We were part of the detail from the beginning, and attended the roll call meeting at the police department.  Source is a trusted and valuable asset in this project. In my 25 year career in the battered women's movement, I have worked with many police departments. To win the trust and respect of police officers is a huge accomplishment!  The fact that we were in the hotel with the police and interacting with the whole team was significant. The police allowed us to talk to the women about God and to pray with them. We all had our part of the operation. I was very proud to be a part of the Source advocate team.  
We were able to meet with 5 women that day.  Each story was different. What is common among them is the same thing that is common to all of us:  Romans 3:23 for all have sinned and fall short of the glory of God,  One woman was from China and spoke limited English.  One woman was homeless and addicted to drugs. One woman told us she does this because she likes to buy nice things.  Another woman told us she did not have a pimp, however her pimp drove her to the call and was arrested in the parking lot.  We were able to talk to all of the women about resources and options, and to let them know how special and important they are to God.  All of them took the Source phone number. All of the women allowed us to pray with them. What struck me about advocacy with Source is that instead of just focusing on the physical, the holistic approach included addressing her core beliefs and her soul.  We shared the message of Jesus Christ and followed His mandate to all of us in Matthew 28: 19-20 "19 Therefore go and make disciples of all nations, baptizing them in the name of the Father and of the Son and of the Holy Spirit, 20 and teaching them to obey everything I have commanded you. And surely I am with you always, to the very end of the age."  
It was an amazing day and an amazing team! The entire day was bathed in prayer!   Ebony prayed the entire time, both while I was talking with the women, and then with the women themselves.  Introducing Peter as a pastor opened the door for the women to share about their involvement with faith. They also seemed to let down their guard a little.  Pastor Peter did not water down his message about the Lord with the women, nor with the police, but delivered the words of God's heart to redeem lives with grace and compassion.  
When I told women that I was a survivor it really broke down barriers. That is when they make eye contact, and really listen.  The sex industry is so dangerous. All of these women showed up to a strange place not knowing what would be on the other side of the door.  Some women choose this life, some women are forced into it, some woman do it for survival, some women do it because of the money. Regardless of how they get in, or why they stay in, they all will suffer damage to their bodies, to their minds, and to their spirits.  That is the nature of the sex industry. It was sad to see them walk out of the hotel room and go back into their situation. However, a seed was planted. Now we pray that the Holy Spirit will work on their hearts and that they will reach out for help.
About Heidi:
Heidi Carlson has partnered with Source since 2011 and is currently a Source Staff Advocate and Outreach Lead. She has worked in community non-profits with victims of domestic violence and trafficking for 25 years.  Prior to this she was involved in the sex industry for over 12 years. She has been working as an MFIP career counselor at Goodwill Easter Seals for 3 years. In this position she works with single parents on welfare who have significant barriers and life challenges.  She helps them obtain education, training and job placement, so they can become self-sufficient and get off public assistance. She worked as a domestic violence advocate in the Family Violence Unit of the Minneapolis Police Department from 2001-2006, accompanying investigators on felony domestic assault charges and working with victims in the criminal court system.  Heidi was also the Men's Program Manager at the Domestic Abuse Project for 8 years, supervising batterer's programming for high-risk offenders. While there she started the Change Step Program for veterans, with the help of the VA and Veteran's Court probation officers and judges. Heidi also helped implement the Prostitution Intervention Program into the Hennepin County Courts while employed with the PRIDE Program.