Homeless Youth Outreach has been part of Source since 1995.
Broken homes, addictions, high school dropouts, single parents, mental health issues, teen prostitution, survival sex, sexual abuse and exploitation are all a piece of youth culture in America that occurs right in our own backyard. Every school district in Minnesota has to deal with these issues with their young teens: urban and suburban.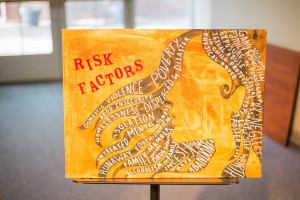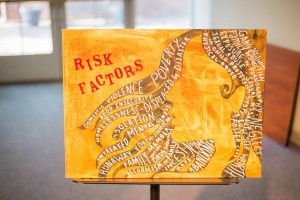 Who are the Homeless Youth?
——————————————————————————————————————————————————–
Homeless youth are those under the age of 21 and on their own. These are not children in homeless families, who have a parent who are protecting and advocating for them. 14-20 year olds, on their own represent our most vulnerable population that historically is the least likely to access resources. It is also one of the most underserved populations within our society. Over 50% of foster kids in America will be homeless before the age of 19. Minnesota had the most Homeless Youth per capita in the nation (#3 overall). Low education, broken homes, addictions, survival sex, prostitution, and higher suicide rates are all characteristics of HY. The average age of girls being introduced to sex trafficking is young teens.
B448 Homeless Youth Outreach
——————————————————————————————————————————————————–
Homeless youth will be propositioned by someone in the drug and/or sex industry within 48 hours of hitting the streets for the first time. B448 reflects the vision to be able to come in contact with them first with relationships that provide safety, positive resources, and a message of hope and healing.
Source's first Sober Transitional Homes, Joshua House, began in 1995 was a response to the need of Homeless Youth desiring to make positive choices, but having no recovery resources. A couple of Bible-based mentoring groups fall painfully short when 19 years olds return to the street each night. Gaining trust and making contact is a large challenge. Street outreach, late night Perkins coffee, Rocky Horror Picture Show, drum jams, music/art events, meals, Dwelling Coffee House, FUSE Rave outreach, and referrals have all been significant ways Source has made contact and gain trust with this population.
We have assisted young people in returning to their homes, make positive choices, access addiction treatment, enroll in mentoring programs and life skills, pursue GEDs and post high school education, and job training.
---
Information on joining our team COMING SOON!