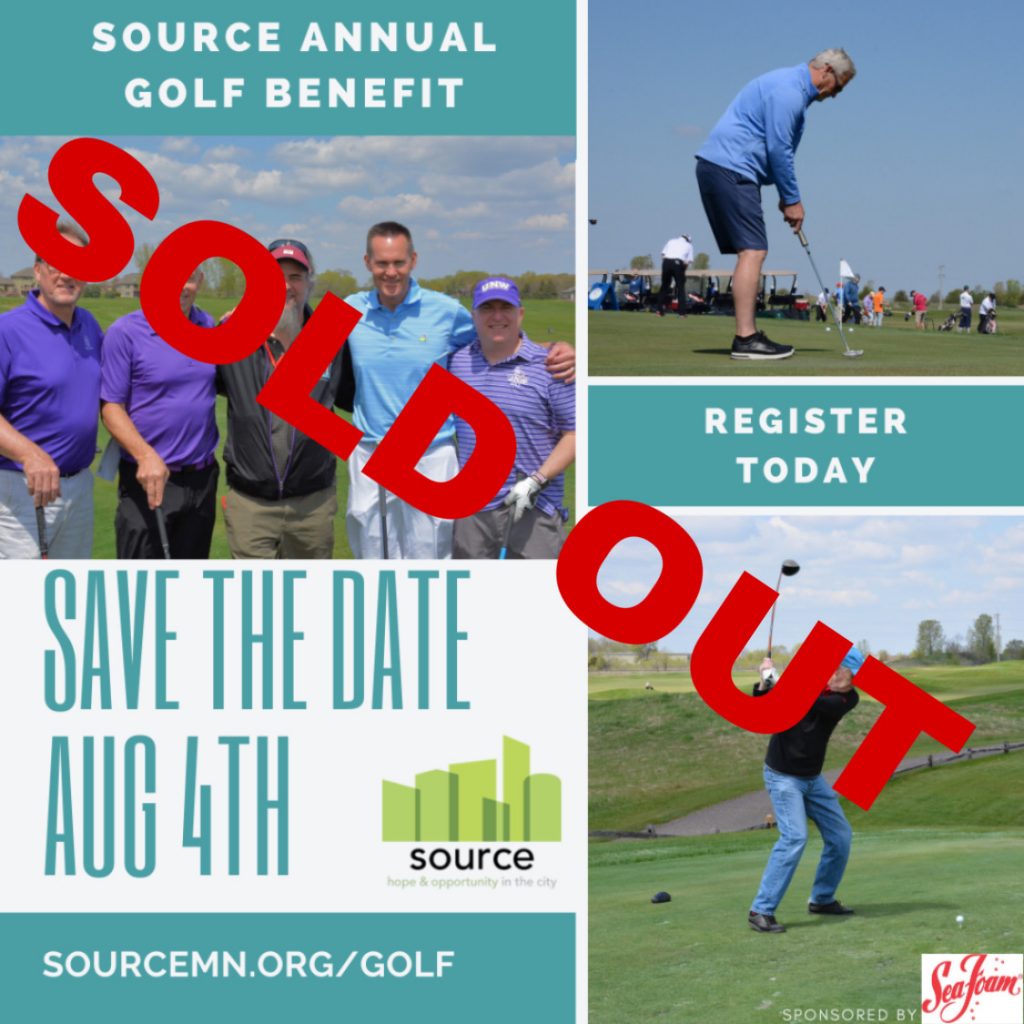 This event is sold out
Thank you for your interest in the golf benefit, but due to the space limitations we have because of COVID-19, we can no longer take any more golfers for this year's golf benefit. We look forward to having you participate in other Source events in the near future!
Source's 23rd Annual Golf Benefit is on August 4th. This year we are blessed to have a sponsorship from Sea Foam in Chaska, MN! We would like to say Thank You to Sea Foam and their leadership team for sponsoring our annual outing. Last year we were blessed to have some of the best weather and we are praying for the same this year. Here is the general outline of the event:
Check-in for registration starts at 9:30 am
Lunch starts at 10:30am with Source Program at 11:00 am
Shot Gun start is at 12:30pm
Standard pricing is from June 30th until August 1st.
Address to the Golf Course: The Links at Northfork, 9333 Alpine Drive, Ramsey, MN 55303
So, break out your golf clubs, and let's make this a special event. We hope to see you there!
Discounts
This year we are offering a discount if it is your first time attending our annual golf benefit or if you bring a friend for the first time. Below are the different discount code options:
If you are interested in being an event sponsor or donating goods or services for this event please contact us by email to info@sourcemn.org or by phone 612-822-5200.