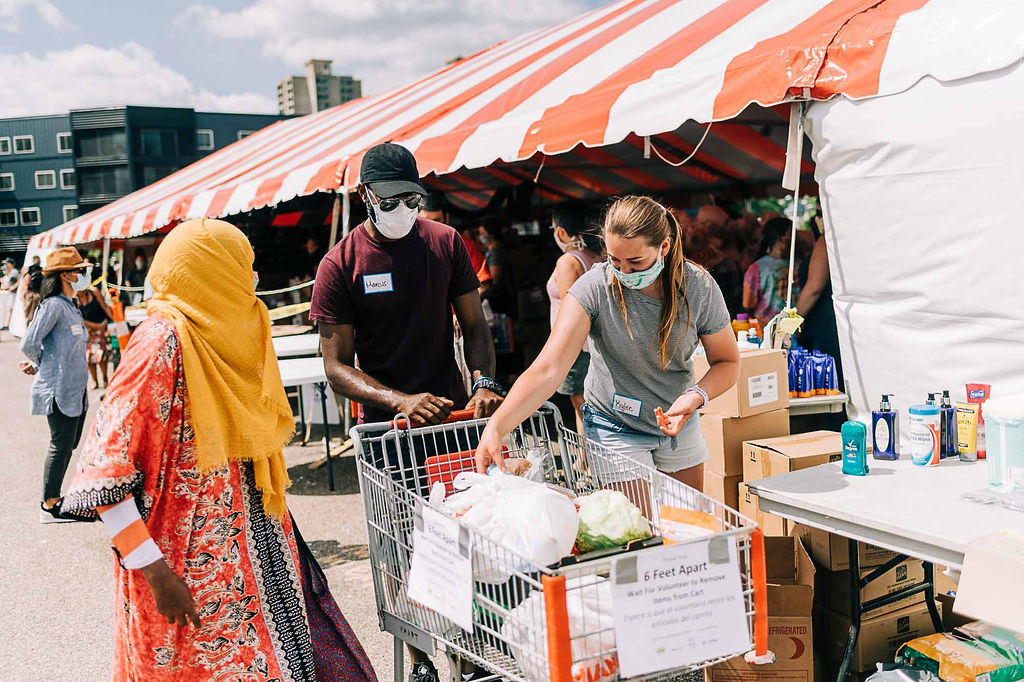 Food Shelf – Free Groceries (Comestibles gratis)
Everyone is welcome to come receive free fresh groceries at the Source MN Food Shelf (2609 Stevens Ave, Minneapolis). We receive walk-ups and drive-ups at the Food Shelf. No ID is required and you do not need to register before coming. Todos son bienvenidos a venir a recibir comestibles frescos gratis en Source MN Food Shelf (2609 Stevens Ave, Minneapolis). Recibimos personas que caminan y conducen en el estante de alimentos. No se requiere identificación y no necesita registrarse antes de venir.
For food shelf hours and location (para horas y dirección), see sourcemn.org/programs.
The Source MN Food Shelf has provided over $3 million of food relief in 2020-2021. We regularly give groceries out to over 300 families per week. In 2022, we have begun a shuttle program to help pedestrians get back to their houses with their groceries. Source MN Food Shelf ha proporcionado más de $ 3 millones en ayuda alimentaria en 2020-2021. Regularmente entregamos comestibles a más de 300 familias por semana. En 2022, comenzamos un programa de transporte para ayudar a los peatones a regresar a sus casas con sus compras.