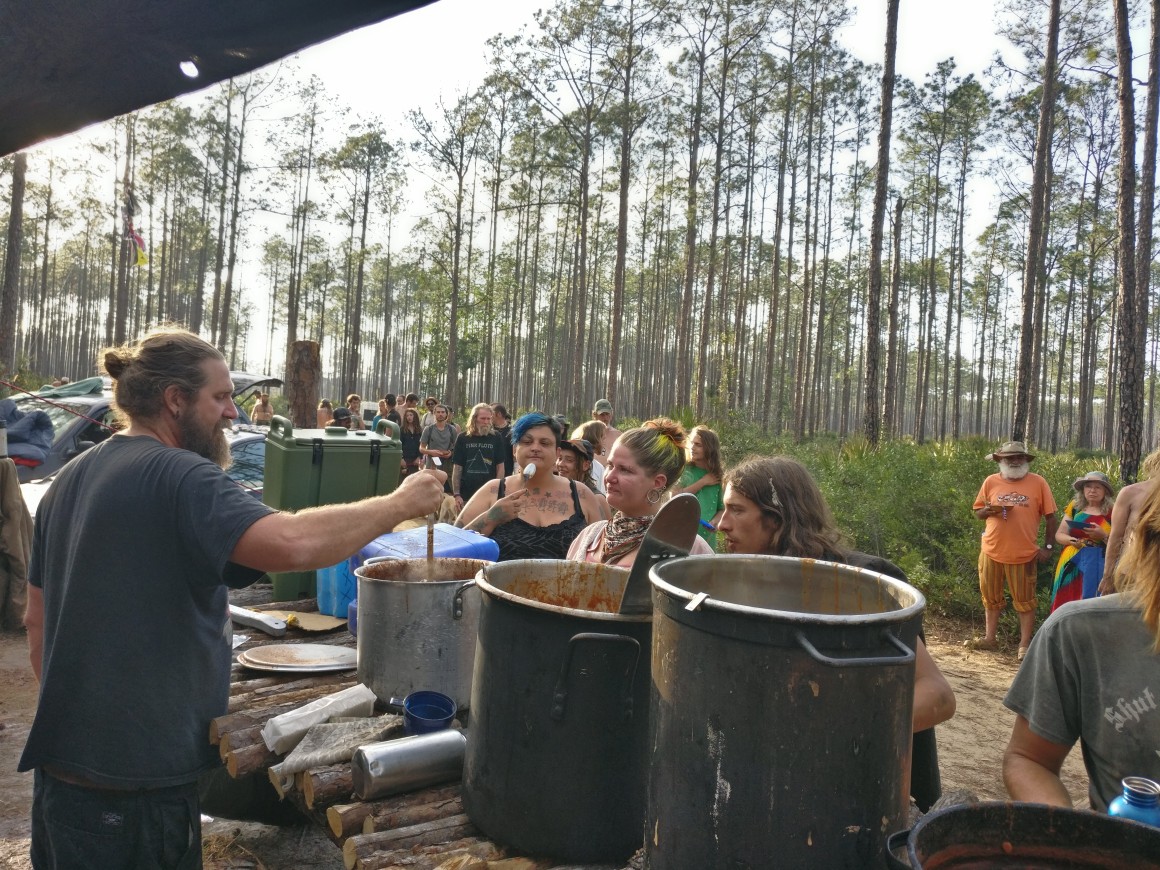 Being a Friend and a Voice
Source's mission is to be a friend and a voice to those who are at risk and marginalized. Our ministry, the Jesus Kitchen, was able to accomplish this at the annual Ocala Rainbow Gathering which is a gathering of young homeless hippies. One story represents this well!
"I felt God telling me to tell this young man my testimony," Kate said as we met for our morning Jesus Kitchen meeting. Kate explained that at one point in her life she had struggled with suicide. She didn't know why God wanted her to tell her testimony to this young man, but she stepped out in faith and did so. Afterwards the youth smiled and thanked her and walked away.
Later that day, the same young man approached her and asked if they could talk. He thanked her again and told her that there was a reason she had told him her story. He said that he was planning on killing himself after the gathering but now he had to reconsider. Kate was able to pray for this young man and allow God to meet him where he was at.
Our team had a great location at the Ocala Rainbow Gathering. We were located on the main trail which meant that people came through the camp all day long. We had great fellowship and an amazing team. People came and asked for prayer every day. There were those who just needed a safe place to be and others who wanted to feel loved. People came and told us we were the heart of the gathering and it truly felt that way.
We also had the second annual chili cook off with Front Gate. We won this year and were able to reclaim our trophy we lost to them last year…a giant fork!
The Jesus Kitchen's next stop will be in Alabama at Nomads Land. They will be helping run a youth hostel where travelers and homeless youth swing by for rest on their journeys. Below is a list of ways you can be praying for our team:
Prayer Requests:
Pray for those we met at the Rainbow Gathering that they will continue to see Jesus in their journeys
Pray for health for the Jesus Kitchen Directors, the Pothiers, as they have struggled with the flu
Pray that people will be touched by God's Spirit and begin to trust Him as the Potheirs minister at Nomad's Land