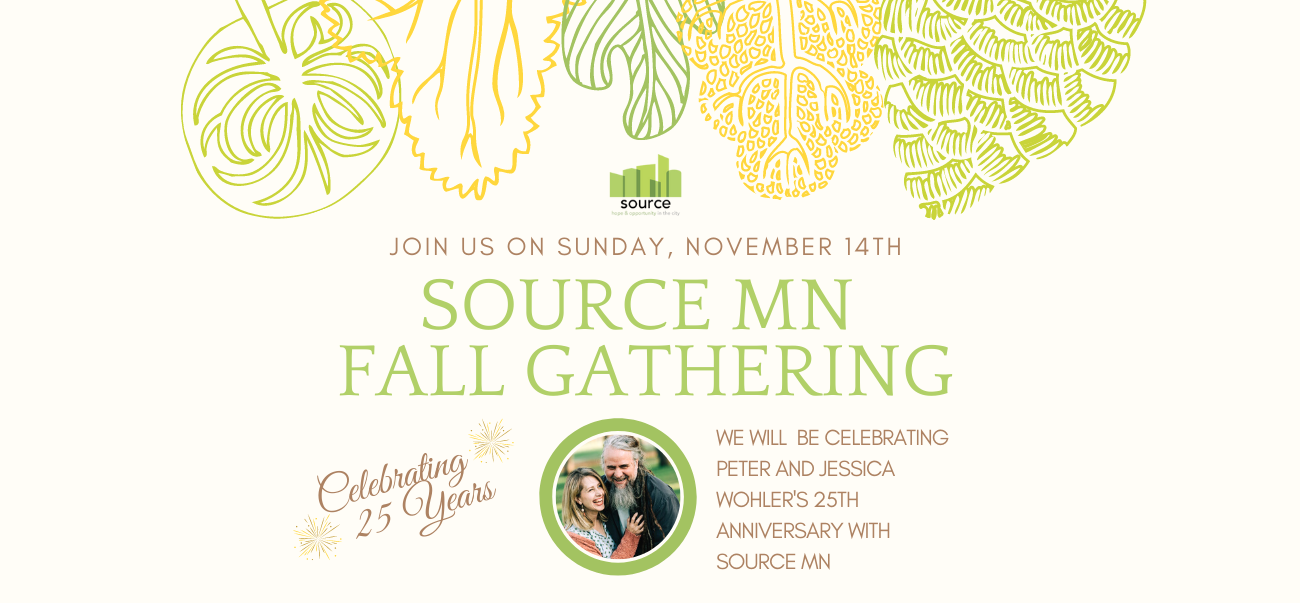 Join us for our Fall Gathering on November 14th, 2021
Peter and Jessica Wohler's 25th Anniversary with Source MN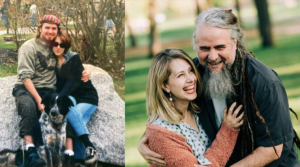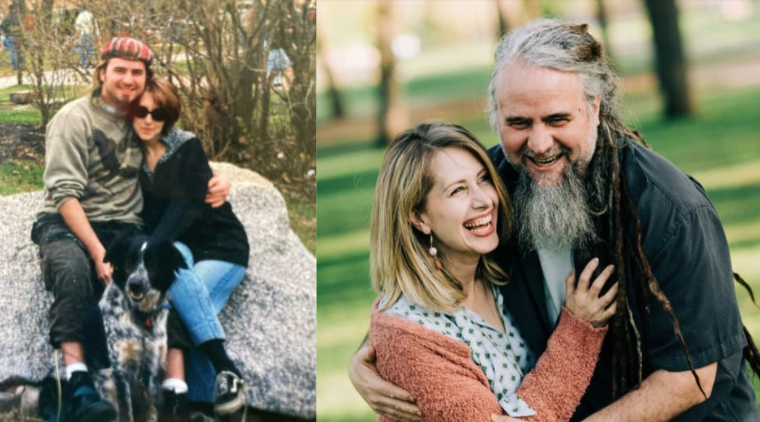 ---
You won't want to miss hearing the stories of how God is using Source to rebuild and restore Minneapolis following an intense season of chaos and destruction. You'll also learn about our two year Lake Street Restoration Campaign following the destruction of numerous businesses along the Lake Street corridor. We will also be celebrating Peter and Jessica Wohler's 25th anniversary with Source MN.
**There will be an opportunity that evening to jot a note to the Wohlers, congratulating them on completing 25 amazing years at Source! For those who may not be able to attend our Fall Gathering, feel free to send them a note to wohlers25@sourcemn.org
---
Click here to sign up!
Registration closes November 5th
FULL EVENT DETAILS:
WHEN: Sunday, November 14th, 2021

Registration Opens at 4:45 pm
Dinner begins at 5:30 pm
PRICE PER INDIVIDUAL TICKET: $35
PRICE TO SPONSOR A TABLE OF 10: $315
WHERE: DoubleTree by Hilton – 7800 Normandale Blvd., Bloomington, MN
Gathering will be held in the ballroom on the 2nd floor
ATTIRE: business/business casual
MENU OPTIONS:
Grilled Chicken Caprese (Gluten Free) ~ Boursin Cheese, Sun Dried Tomatoes and Balsamic Drizzle, Roasted Potatoes
Vegetarian Stir Fry ~ Broccoli, Red Onion, Bell Peppers, Wild Mushrooms, Sauteed with Minced Garlic, Linguine with a splash of Teriyaki
SPECIAL GUEST: Bill Arnold, comedian, comic-magician, and emcee based in Minneapolis, MN
Bill is the co-writer & co-star of the nationally acclaimed show, Triple Espresso… a highly caffeinated comedy! Bill enjoyed a 20-year run as "Buzz Maxwell" in Triple Espresso, and is also the co-host on Real Recovery which airs Saturdays at 3:00pm and Sundays at 5:00pm on Faith Radio. Learn more about Bill HERE!
If you have any questions or concerns, please email info@sourcemn.org or call/text 612.822.5200
Registration closes November 5th
---