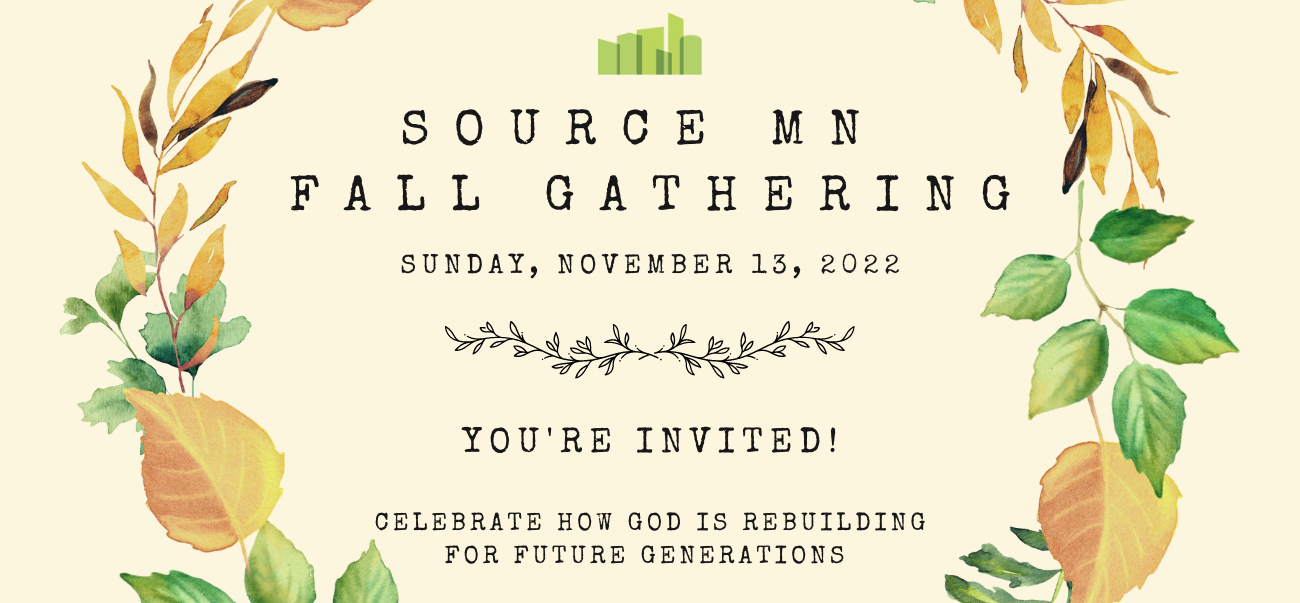 Join us for our Fall Gathering on November 13th, 2022
---
You won't want to miss hearing the stories of how God is using Source to help Minneapolis rebuild for future generations. We are seeing major impacts right now, but we know that our work to stabilize families, support local businesses, and invest in the urban youth will be transformational for generations to come. Source MN seeks to address the immediate need, but ultimately works to end the cycles of oppression, poverty, addiction, and hopelessness that pervades our city. Enjoy an evening with Source, and learn how you can partner with us in rebuilding for future generations!
---
Click here to sign up!
Registration closes November 5th
FULL EVENT DETAILS:
WHEN: Sunday, November 13th, 2021

Registration Opens at 4:30 pm
Dinner begins at 5:00 pm
PRICE PER INDIVIDUAL TICKET: $50
PRICE TO SPONSOR A TABLE OF 10: $400
WHERE: DoubleTree by Hilton – 7800 Normandale Blvd., Bloomington, MN
Gathering will be held in the ballroom on the 2nd floor
ATTIRE: Business casual
MENU OPTIONS:
Chicken Entrée
Vegetarian Entrée (Gluten free, dairy-free, soy-free, vegan)
SPECIAL GUEST: Miguel Aviles, pastor of La Viña Burnsville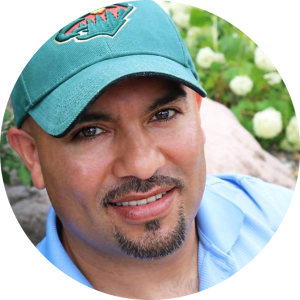 Miguel is the lead pastor of the La Viña Burnsville, a Spanish-speaking church in Burnsville, MN. He and his wife, Rocio, planted the church in the Spring of 2012. They also help run a large food distribution in Burnsville and serve with Source MN to help engage the Spanish-speaking residents in South Minneapolis.
If you have any questions or concerns, please email mike [at] sourcemn [dot] org or call 612.822.5200.
Registration closes November 5th
---