Rebuilding for Future Generations
"Committed for the Long Haul"

Background for 2022
Invest in Tomorrow While Supporting Today
Committed for the long haul of restoring
The timing of gaining permanent food shelf status in May of 2020, in the 33rd year of our non-profit's existence, just as the 2020 pandemic and Minneapolis unrest hit our city was a miracle! After doing a small food shelf satellite for 15 years, Source started planning to expand the food shelf in 2019. For nine months we had the first weekend of June 2020 circled to expand from 60 to 400 families monthly not knowing the city would burn down at the end of May 2020.
In 2022 we provided over $2.6 million of food relief serving 1,500 families monthly.
Covid programs ended in 2021, however crime and violence remain at record highs and Minneapolis police officers are the lowest per capita in the nation.
2022 represents the beginning of a decade of rebuilding. Source has been located and served the East Lake Street neighborhoods since 1995. We are are committed for the long-haul of rebuilding and restoring these communities.
Food is an important piece of the larger need for family stabilization and empowering the at-risk and unreached. Stabilizing physical needs allow youth, families and at-risk individuals to make positive choices and rebuild foundations. Food provides a bridge to secure deeper needs through resources, staff, case workers, housing, spiritual needs and local church communities. This is the opportunity and hope allows individuals to overcome discouraging obstacles. See Source Programs listed below.
We have provided over $2.6 million of food relief while only spending $250,000 (10%) to accomplish that! However, that $250,000 cost is a new budget item since 2019. Source has been able to be there for those in need during the last 2 1/2 years – the darkest time in the history of Minneapolis. Help us now be there for the long haul.
2022 Overview
Watch video, see photos and read about all that happened in 2022. Teen internships, Neighborhood Pop-Ups, Healthy Cooking Program providing meals for Houseless Outreach, Women's Drop-In, Pastor Fernando and Mally move family from Columbia to join Latino Family Outreach staff, Refugee Housing, Ukraine Youth Refugee MN tour and record numbers of Food Relief all included in the updates below.
2022 Year End Update below includes: Women's Drop-In, Family Stabilization, Teen Intern & Family, "Food & More:" How food builds bridges to Recover Resources, Neighborhood Pop-Ups with local church and local business partners.
Decade of Rebuilding
2020-21: $3 Million of food relief
2022: $2.6 Million of food relief
2021-22: Over 400 1st times commitments
We have been there for the crisis – Now help us be there for the Long Haul!
Please consider a year end gift for future generations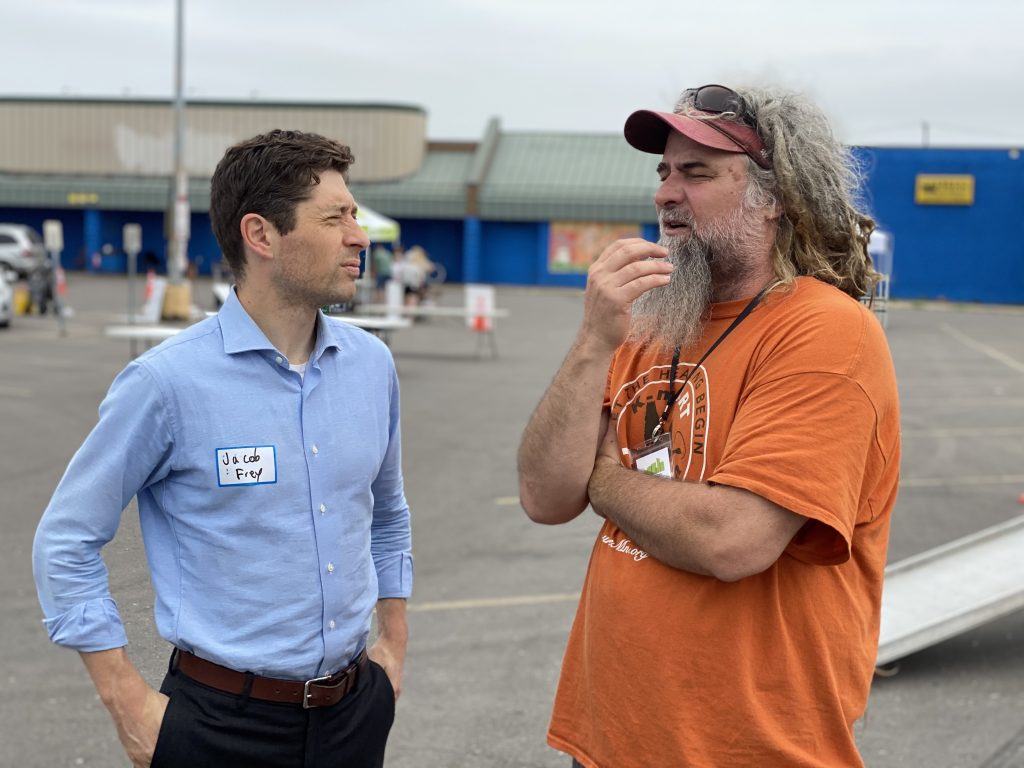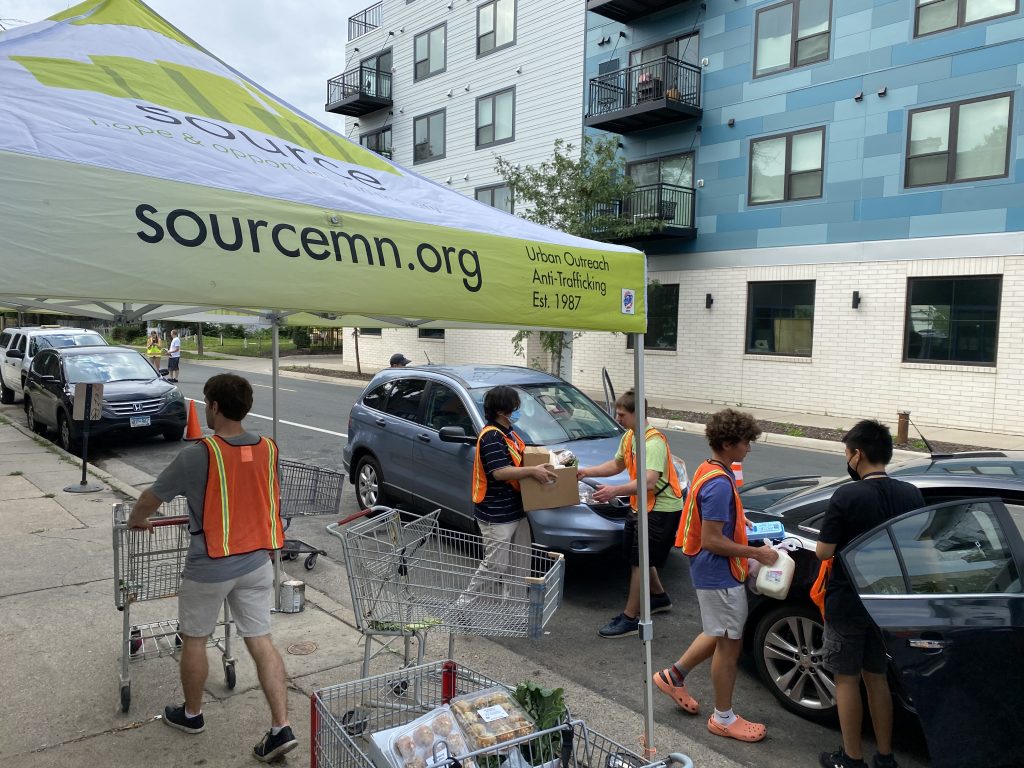 Ongoing Programs
Food Shelf, Neighborhood Pop-Ups, Healthy Cooking Class, Homeless Outreach, Women's Drop-In & Supportive Housing, Teen Internships, Immigrant/Refugee Housing, Latino Family Outreach, Alpha, ESL, Residential Programs, Homeless Youth Rainbow National Outreach, Fallout Arts Initiative.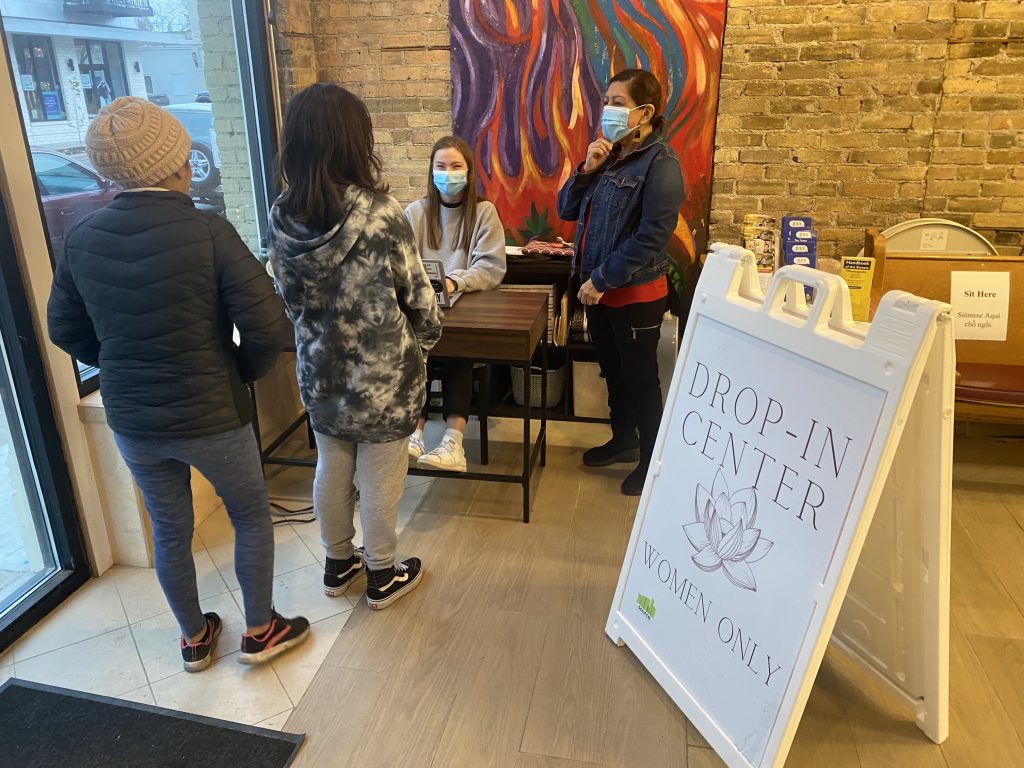 Women's Drop-In & Homeless Outreach
Basic Needs, Resources & Hope of God's Love
Unfortunately trafficking and sex abuse for women always mirror a community's crime and violence stats. Minneapolis remains at record highs on all these. We have seen our homeless outreach along with a resource center with Women's Drop-In Hours as effective in reaching those that have many walls built up and are incredibly difficult to reach.
Resources, meals, a shower, laundry, clothes and hygiene products are available along with access to staff and case workers. Staff offering encouragement and support have led to conversations that include tears, prayers and first time commitments to follow Christ.
This past summer, Ella (not her real name) started coming by. At first, she didn't have much to say about her situation, simply using the resource center and letting us know of her needs. She came consistently over the summer and then began to volunteer in our food shelf and got more comfortable with staff and volunteers. By the end of the summer we were overjoyed that she had a place to live and was working toward independent living.
Pray with us for the vulnerable young women to be able to make a break from the past and build a foundation for the future.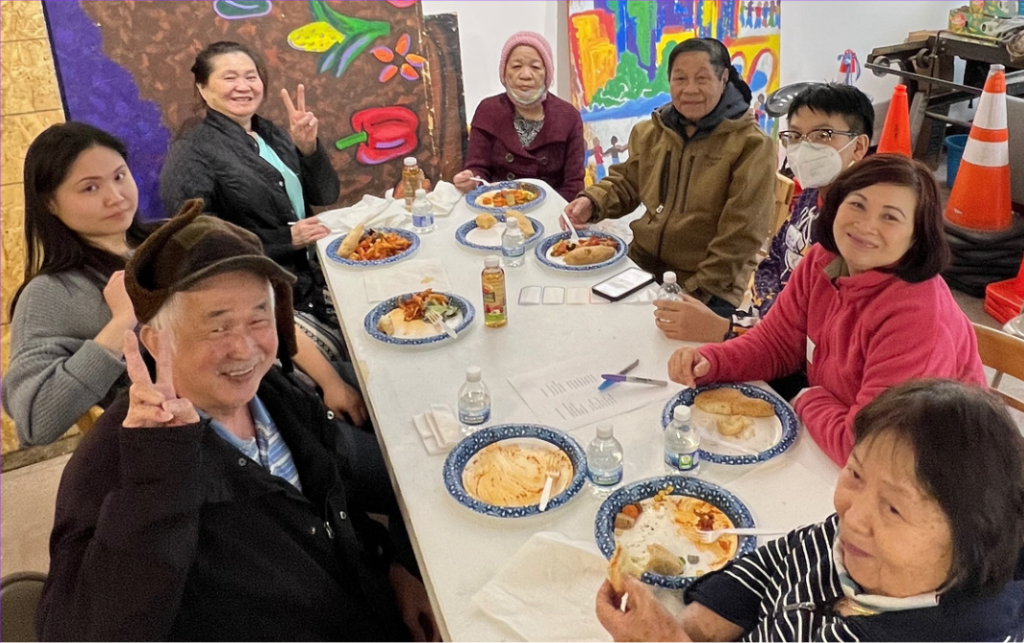 Family stabilization
Restoring the city – starts with helping impoverished families recover
Kim, like so many immigrants who are parents, is trying to balance two worlds. Born in Vietnam, she maintains a close network of Vietnamese friends in our neighborhood but also is trying to parent her son Brady in a neighborhood impacted by the 2020 riots/pandemic and now in 2022 record crime and violence. When asked about raising a family in the city Kim stated, "the last two years have been very hard."
She has come to our building for food for years, but last spring was different. She, her son, and a dozen other Vietnamese residents attended our Alpha course aimed at building a Christian foundation of God's love and forgiveness. Each Thursday evening began with a community meal and then each language group (Vietnamese, Spanish, and English) would break off to hear their respective videos followed by discussion. "Alpha was very good. The videos in Vietnamese we were able to understand and why so many of us came"
When the course concluded six Vietnamese individuals were amongst those that made a first time commitment to follow Christ. Source has seen over 400 first time commitments since the summer of 2020. Then in June of 2022, Brady began his summer internship with Source. This was Brady's first work experience. He learned skills in following directions and meeting expectations of a supervisor, participated in sessions with community leaders and got the chance to serve in the very way he had been served by others. Summer and now fall has passed but we still see Kim and Brady every week, bright lights in a neighborhood that is rebuilding.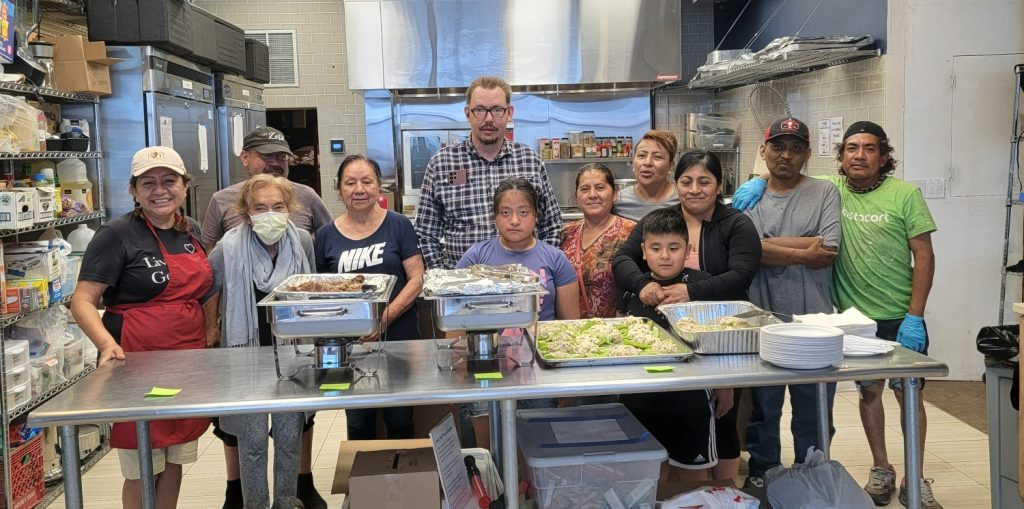 Food & More
Recovery Resources
Source provided $2.6 Million of food relief in 2022 and saw spiritual fruit of over 100 first time commitments to follow Christ. This year, we expanded our programs for the poorest of the poor, and focusing on 1) Recovery Resources that empower long term stability and 2) nurturing growth and spiritual formation. Alpha, small groups, teen leadership program, goal setting and mentoring are all part of making a break from the past and a foundation for a future.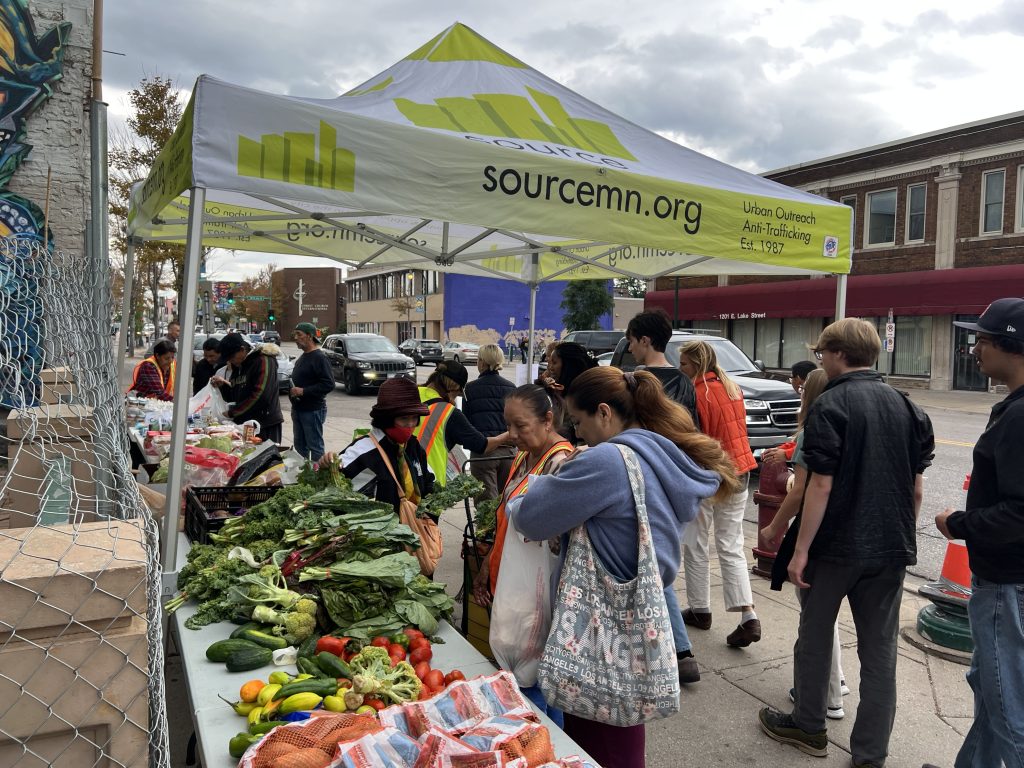 Neighborhood Pop-Ups
Local Church Partners
In 2022 Source began neighborhood Pop-Ups in partnership with local churches in the East Lake St neighborhoods. This allowed us to reach more individuals with limited transportation as well as. connect people with the local church community. 'Source allowed us to connect and serve our neighbors that are in need," local church leader.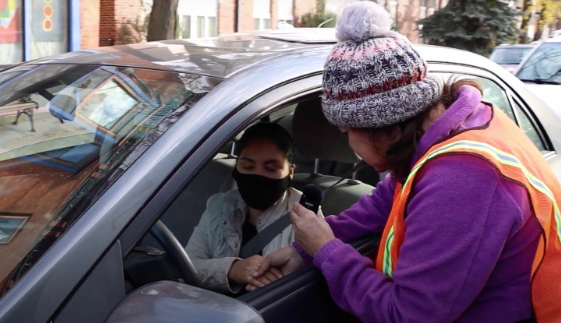 People Who Feed You & Pray For You
"I'm amazed how individuals continue to open and hungry to receive prayer and encouragement," Hiland Source Outreach Partner. Hiland a leader of our pastoral counseling and prayer. team. Emotional tears, request for employment, miracles and first time commitments continued in 2022. 300-377 families are currently served weekly.
Lake Street '22 & MPLS Manna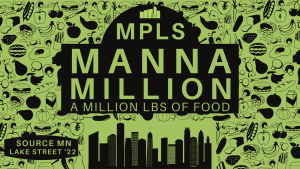 For 25 years, Source MN has served East Lake Street, supporting impoverished immigrant neighborhoods devastated by the 2020 Minneapolis unrest.
At the center of our efforts was food distribution at the Lake Street Kmart, where along with a team of volunteers, we distributed 200 tons of groceries. We also provided thousands of homeless meals from The Fallout community center during our spring and summer response to the poverty and hunger crisis caused by the Covid-19 pandemic and the Minneapolis unrest.
Moving into 2021, crime and poverty remain at record levels with little relief in sight. Darkness and victimization have increased and will continue if the city continues its natural downward spiral.
2021-2022 are critical to the rebuilding and restoring of the city. The next two years will be significant for decades to come. Source has been a light in the darkness since 1995 in South Minneapolis, working with homeless youth, trafficking victims, addicts and impoverished families.
Lake Street '22 is a response and commitment by Source MN to lead a holistic effort to rebuild and restore our Lake Street community. The plan ranges from focused prayer, to providing food and basic needs to families and individuals, to participating and investing in ministry and small business initiatives that will build a Kingdom foundation for this vital part of our city.
Lake Street '22 initiatives allow Source to continue and build upon our 2020 responses with strategic initiatives that include:
Food Distribution
Homeless Meals
Anti-Trafficking
Teen Leadership and Art Programs
Small Business Assistance
Latino Family Outreach
Dozens of congregations and 100's of partners allowed us to respond in 2020 to make a significant impact to the underserved. Now we are calling on our network to join us to set foundations in 2021 & 2022.
We cannot go forward without God's direction, prayer and our partners. The following overview provides an outline of needs and opportunities to serve.
MPLS Manna Million
Source Mn – Lake Street '22
2021 we are beginning to give away 500-600 tons of food annually. This equals over $1.66 million in food relief (USDA values groceries at $1.66/lb)
Volunteers Opportunities:
The cornerstone of our Lake Street '22 initiatives is helping stabilize impoverished families and the homeless with food relief. Dozens of volunteers are needed as we host 2 distributions weekly from our community center and host a monthly outdoor give away at the historic Lake Street Kmart parking lot.
Read more about our Mpls Manna Million Lbs. of Food and the importance of food security to help reduce the impact of poverty, homelessness, mental health issues, domestic abuse and drug abuse.
Partners: How to be involved
The heart of Lake Street '22 relies on partnerships between churches and businesses that share the vision of rebuilding and restoring the Lake Street community over the next couple of years. The significance of stabilizing and building Kingdom foundations is critical and dependent on partners who want to invest and be there for the long haul.
We want partners who are willing to commit to join us in praying, volunteering (hands-on) and investing resources and time.
Prayer
Pray with us.
Join us for prayer times online or in-person that we will publicize throughout the year.
Initiate and communicate through current group's monthly prayer requests.


Volunteer (opportunities for individuals or groups)

Food Shelf: Come help give groceries to hundreds of families!
Service Days: Neighborhood clean-up, landscaping, building projects and maintenance
Also needed for Food Distributions: Spanish interpreters, prayer teams, worship bands, stage/sound crew
For more information, see sourcemn.org/get-involved

Invest Resources and Time

Consider a financial commitment or initiate special offerings each year.
Host a benefit to share how your church can or has been involved.
Partner with one of the Lake Street '22 initiatives listed that resonates with existing church initiatives or individuals in your congregation.
Drives: Collect food, bikes and winter socks/hats/gloves.

Food Drives: We encourage staples of Rice, Canned Tomatoes, Canned black beans

Note: Source is able to buy food for 75-90% off of grocery store for those that want to donate cash.

Bikes: All sizes of bikes for families. Source partners with Free Bikes 4 Kids who will make sure all bikes are safe before we give them away.

Volunteers needed on days we collect, tune up and give away bikes throughout the summer.

Winter Socks/Hats/Gloves

Collected in early fall for the winter season.

Meals: Make meals for 50-100 (at Source facilities or off-site)

Lake Street '22 financial goals

2021: $150,000
2022: $200,000

* finance goals are for new or increased gifts to help cover:

2020 un-budgeted crisis expenses. $70,000 un-budgeted funds were used to distribute 200 tons of food and more than 30,000 homeless meals.
2021/2022 program expenses

Annual Source Fall Gathering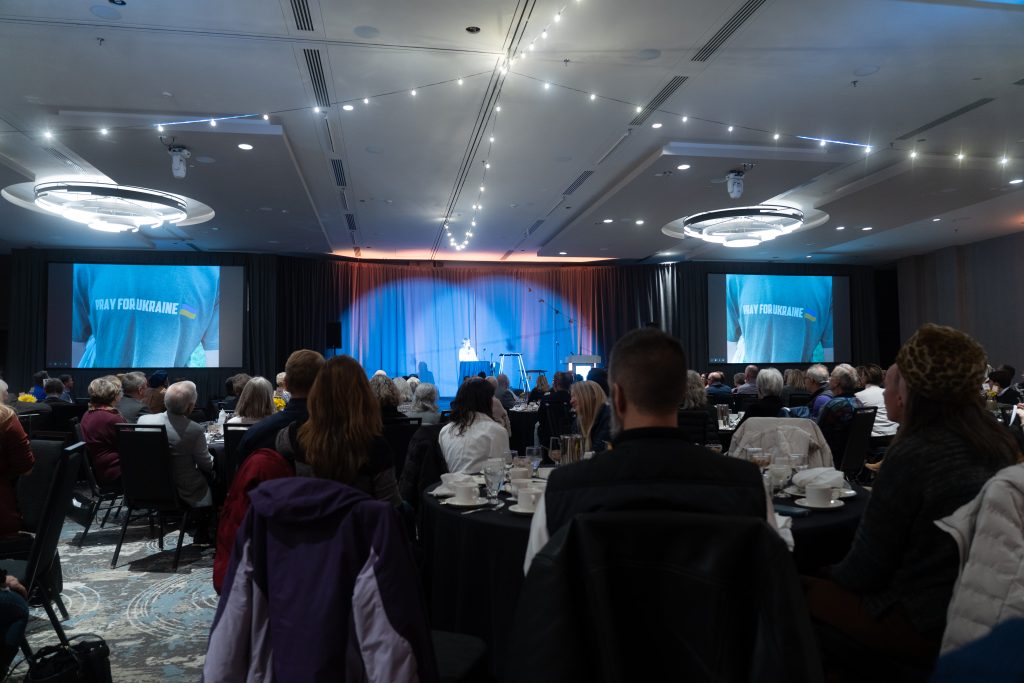 Thank you for all who attended our annual gathering. Over 300, plus 24 table hosts, joined us as we shared stories, testimonies and celebrated all God has done in 2022.