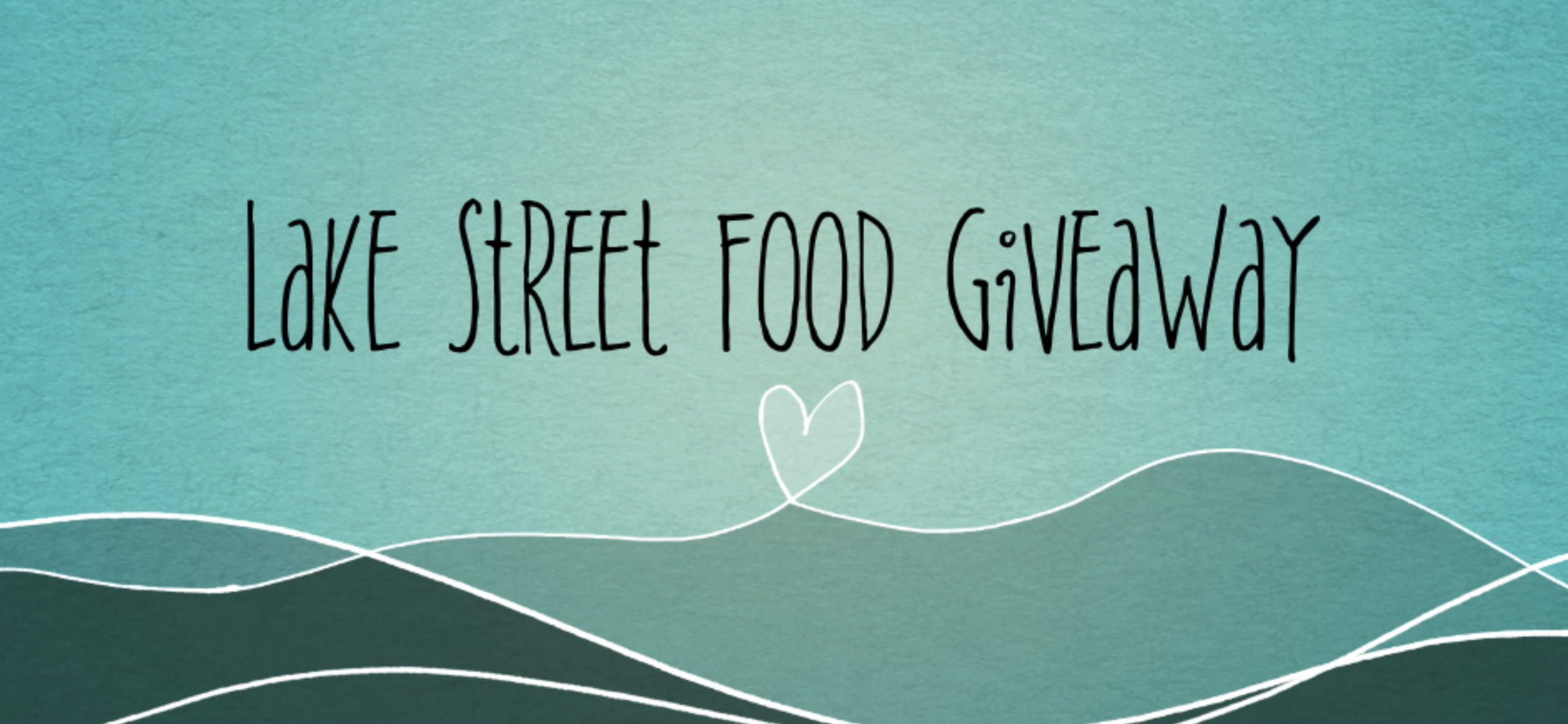 Lake Street Food Giveaway – April 2021
We had our first Lake Street Food Giveaway of the year on April 17th. We were blessed with an absolutely beautiful day in Minneapolis as we gave out over 20 tons of free groceries to over 275 families. We had an incredible team of volunteers preparing the groceries, setting up and tearing down tents and tables, loading up food in people's cars, and offering hope and opportunities to a hurting community.
We want to thank all those who volunteered and donated to make this day a reality. We want to especially thank Sea Foam (corporate sponsor), Warners' Stellian for providing large box trucks, Second Harvest and Hosanna Church for providing delicious food, City Church for providing traffic cones and the best volunteers, Papa Bear Preach (Todd Finney) for bringing the uplifting tunes, Wooddale Church for printing all the signs, the U of M Chi Psi Fraternity for all your help, Hope Community Church for getting the word out and helping out, and the Bad Waitress for the delicious coffee! We had so much help from some of the best people in all of Minnesota. THANK YOU!
After a difficult and traumatic 2020, South Minneapolis is in the midst of needing to rebuilt and restore. That is why Source is dedicated to serving the Lake Street corridor and creating a network of supporters to make a significant impact on how South Minneapolis recovers and rebuilds. For more info on our Lake Street '22 initiative, click here. Source MN plans to give out over a million pounds of food in 2021 to help families stabilize and provide ongoing relief to the homeless rocked by a turbulent year of hardships. Click here to learn more about our MPLS Manna initiative.
WE NEED YOUR HELP!
If you want to continue serving South Minneapolis, we have a lot of ways to get involved. We will need lots of volunteers for more Lake Street Food Giveaways at Kmart every month on the third Saturdays of the month. To sign up to volunteer for another Lake Street Food Giveaway, click here. We also need more volunteers for our twice a week grocery and meal distributions each week on Wednesdays and Saturdays. Please email volunteer [at] sourcemn [dot] org to get involved! We have many other ways to get involved at Source, so please click here to find out more.