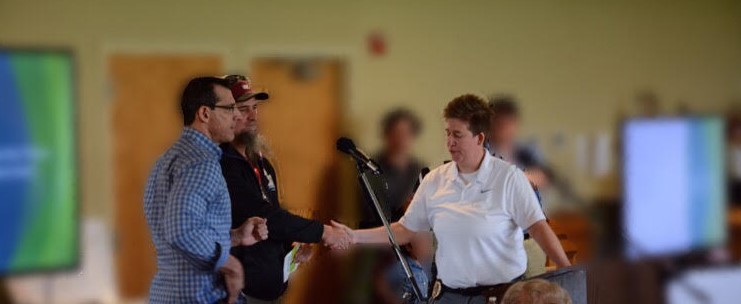 Golf Event Wrap-up & Final Four Partnership
On behalf of Sour
ce MN, Inc., we would like to thank you for your support of the 2019 Annual Golf Benefit. All proceeds are to benefit the Source outreach programs. The event Premier Sponsor was the Minnesota based Sea Foam company. Source MN is a local Non-Profit organization located in South Minneapolis. We are dedicated to serving the at-risk and unreached through Urban Outreach and Anti-Trafficking locally and across the nation. Source was founded in 1987 with a dream to build community and help those in need.
This year the Benefit marked our 22nd consecutive year and was held on May 14th at the Links at Northfork in Ramsey, MN. The event was also one of the most successful and fun fundraisers in our history. One of the main highlights was the majesty of the weather; it was the most perfect golf weather we could have asked for, not too hot or cold, just right, with a very slight breeze. It was also great by measure of participants, volunteers and funds raised.
After lunch, Pastor Peter Wohler described the outreaches of Source covering both our Urban Outreach and Anti-trafficking initiatives. The highlight of the program was the presentation by Roseville Police Department Sergeant Engh and Officer Stefani. Their discussion on trafficking and highlights of the joint sting operation with Source was both riveting and informative. Jon Willis shared about the Urban Outreach and our dream for a bus to serve homeless youth and those involved in trafficking in the city including East Lake Street.
The golf scramble tournament winner was the foursome comprising of Judd Axelson, Chris Wrecza, Joe Wrecza, and Ross Johnson. Tom Dahlquist returned with the winner circle of the putting contest. The hole in one was not met this year, but other contest winners included Andy Hedlund for the longest drive, Matt Hill for the longest putt, and Billy Aune for closest to the pin. Raffle winners took away TVs, iPads, Wild Jersey, Twins 360 Sky Zone tickets, and much more.
A special shout out goes to the following event Hole sponsors:
Schwab Charitable Fund – Luke Realty – Ralph Herda – Wooddale Church – Conners Clinic – Cedar Valley Church – The Hallblade Family – Lord of Life Lutheran Church – OK 200: Stop the Traffic – Cherokee Manufacturing – Sure Systems – Garlock French Corporation – Weld & Sons Plumbing – Procentive – Madson O'meara – RBC Wealth Management
We greatly appreciate all the volunteers and supporters who made this event a success and of course all you wonderful participants, both golfers and sponsors. We cannot say enough to honor each of you. Please accept our heartfelt thanks for your generosity!
For more information about Source MN, or to learn about summer opportunities click here.