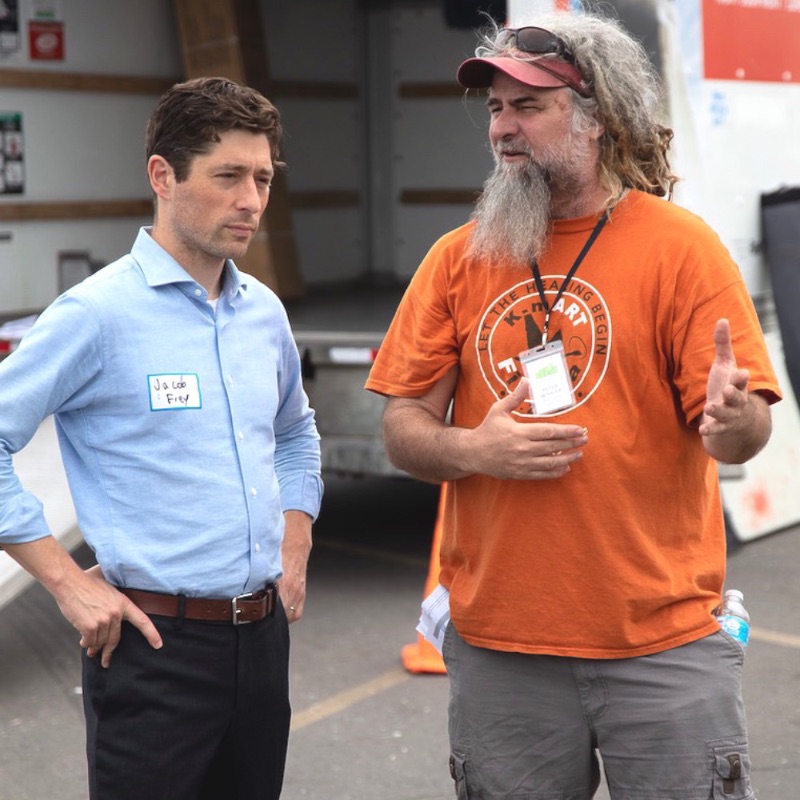 Mpls Mayor Frey Returns
On June 26, Mayor Jacob Frey returned to volunteer at our Lake Street Food Giveaway. He helped bag up produce, encouraged our teen interns, gave a rallying speech to our volunteers, and even received prayer.
Mayor Frey shared that "the same places that were hardest hit by Covid-19 were also hardest hit by the unrest following the murder of George Floyd. So these are the people that need help each and every day." He said that our efforts make a big deal to a lot of people. He even shared, "I've seen the difference that your heart and your nurturing makes in this very parking parking lot before. I've heard about it…constituents have come into my office with tears, because of you, they've had food on the table." He acknowledged that it's very difficult to provide fresh fruit and vegetables on a mass scale, and it's not a normal thing.
We are so grateful to have the Minneapolis Mayor support our work, and even tell us, "You are so very welcome here!"