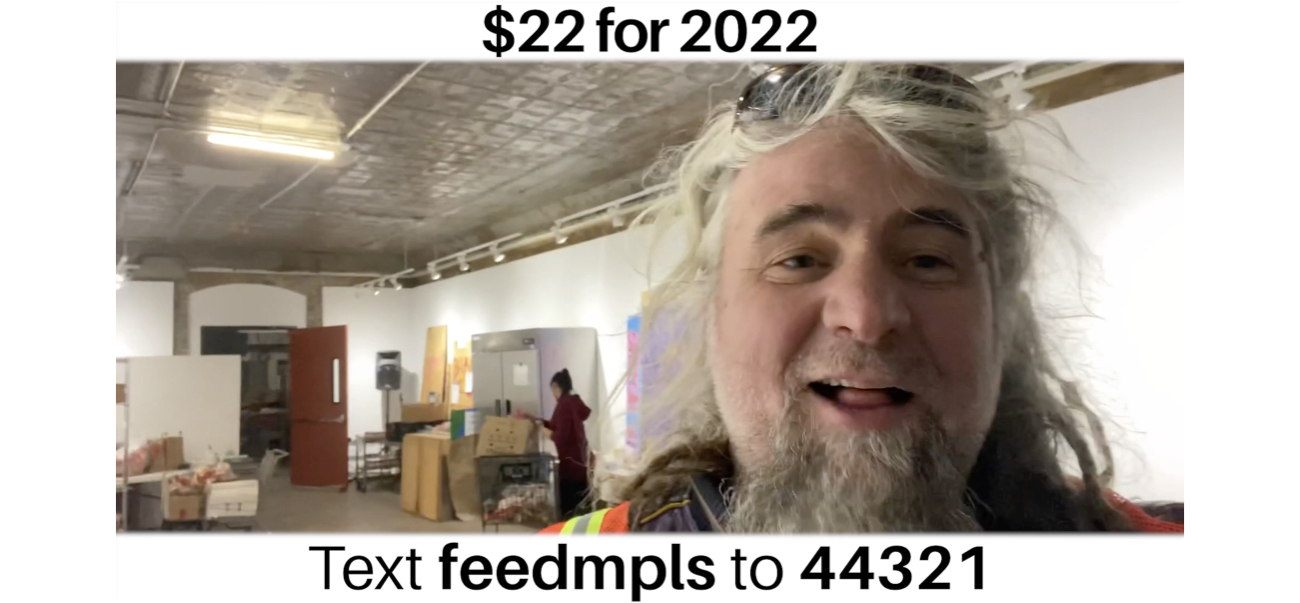 Feed MPLS – $22 for 2022

$22 for 2022 – $20,000 12/31 MATCH
Help Minneapolis continue to recover in 2022 – text FeedMpls to 44321
The fires of the 2020 Mpls Unrest are out but the rebuild has just begun and the need is greater than ever. Source provided over $2 million of food relief in 2021 ($3 million since 2020 Mpls Unrest). Now that Covid funding programs have ceased, we need help to continue in 2022. Riots devastate already burdened inner-city impoverished neighborhoods, families and youth. The void that is left is filled with crime, violence, abuses and victimization. Covid and a depleted Police force, that remains the lowest per capita in the USA, have added to the obstacles to recovery. Historically, businesses and good people are forced to leave, darkness fills the void and it takes decades to recover.
"Don't Forget Mpls" during these rebuilding years after the 2020 Mpls Unrest. Family stabilization is critical for at-risk youth, addictions, sex abuse and trafficking victimization (see Lake St '22 programs below).
There is ongoing need to serve the poorest of the poor in Minneapolis. One-third of our food shelf recipients do not have transportation and come on foot. In the month of November, we had 1,200 individuals representing 4,000 family members (a 25% increase in one month). The significant needs and recovery efforts remain, so we need your help to continue in 2022. Because Covid programs have ceased, we need $400,000 to continue in 2022 what we did in 2021. Our Year-End Goal is to raise $250,000 for 2022 (Food budget in 2019 was $20,000). $2 million of food relief only cost Source $400,000 (20%).