Ukraine Youth Soccer Tour Details and Updates
Ukrainian Youth to Participate in the USA Cup and 2-week Diplomatic Awareness MN Tour in July-2022.
Source MN is hosting two Ukraine Youth Soccer Teams as they come to MN for the Ukrainian youth refugee MN tour and USA cup soccer tournament July 8-25.
Interested in Sponsoring Ukrainian youth on this trip? Check out our Ukraine Youth Sponsor page.
Vision: To give Ukrainian youth the opportunity to escape from the stresses of being refugees while their country is at war (many have fathers in harm's way). To participate in a 17-day tour in MN that will include: Participating in USA Cup youth soccer tournament; meeting local and state government officials, professional athletes and local Ukrainian leaders and congregations; visits to amusement parks, Mall of America and local sites in the metro area.
The trip is July 8-26. USA cup July 8-16 and MN tour July 16-26 to include visiting churches, hosting benefits to aid Ukraine awareness, meeting with government officials, visits to amusement parks etc. in an effort to bless these youth. USA Cup hosted at the National Sports Center in Blaine is the world's largest youth soccer tournament. Over 1,200 teams plus referees from all over the world attend. They will stay at Northwestern College during the tournament. We will need host homes from July 16-25. We're looking into a northern MN/Duluth trip for a few of those days.
Family of Christ Hub – Ukraine:
Critical aid and hope for Ukraine
$5 million critical humanitarian and military medical aid in first 90 days of war.
Family of Christ Hub is a charity in western Ukraine Uzhhorod. Director Pastor Rudolph Balazhynets is also the soccer coach of FC Minaj – 16u 2006 boys (more details below).
100% of all donations will go to the expenses of the trip. Anything beyond the expenses will be given to Ukrainian Humanitarian Aid.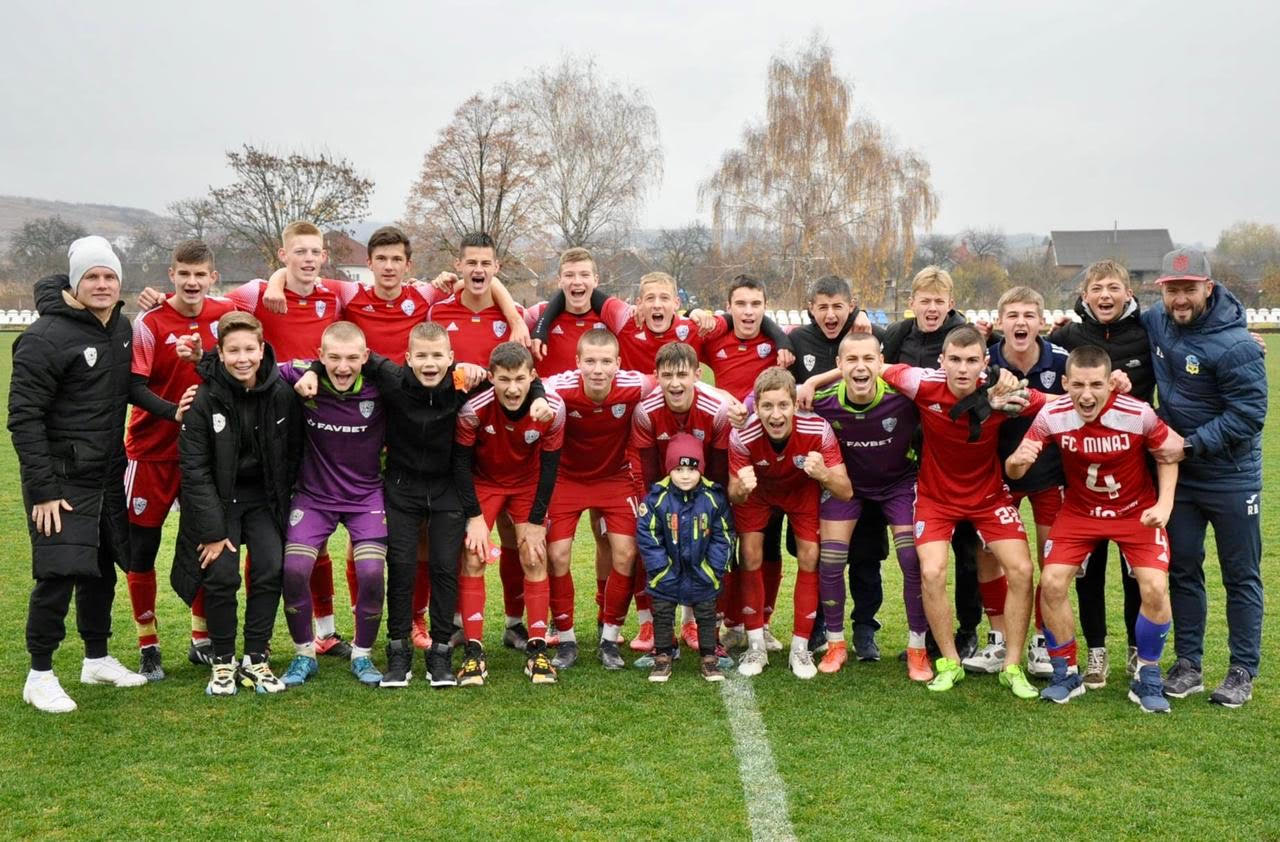 Current Visa Update: 7/15
They have arrived!
Everyone on the girls team and the boys team including players, coaches, and parents were granted visas and have all arrived in the US! Thank you for all of your prayers.
Details of team and how the trip came together
In the beginning of April, Source MN began pursuing the idea of hosting Ukrainian Refugee youth for the USA Cup (held in Blaine MN) and a MN tour in July 2022. Through Europe mission connections that were serving refugees and bringing in medical supplies we came in contact with a team of refugee boys and Rudolph Balazhynets.
Family of Christ Hub – Ukraine:
Critical aid and hope for Ukraine
$5 million critical humanitarian and military medical aid in first 90 days of war.
Humanitarian Hub
Military Medical
Refugees/Orphans
Church Support
4 million refugees have left Ukraine
5 million refugees inside Ukraine

Orphanages in the west have doubled and government support has reduced
Humanitarian Hub
420 tons humanitarian, food and military field/critical medical aid
490 supply trips to Kviv & Eastern cities (150,000 total miles)
250 Distribution Partners and military outposts in 70 different cities
14 trucks and vans
6,500 sq Ft warehouse
Military Medical
100 tons military field/critical medical aid
Supporting 25,000 front line troops
15 military hospitals / wounded soldiers
Refugees and Orphans
in Zakarbyaytya (western ) Ukraine
500,000 refugee meals
Transporting, housing and serving thousands of refugees from Kviv and the East
23 Orphanages, nursing homes and rehab center
3 shelters (12,000 refugees)
Church Support
Network of churches food distribution sites for their local communities
Refugee Volunteers
REFUGEES SERVING REFUGEES
50,000 volunteer hours from refugees displaced from their homes in the east ($1 Million of volunteer labor)
(Over 4,000 volunteer hours weekly)
Rudy is also the coach of a football (soccer) youth team. FC Minaj – 16u 2006 boys. His team has advanced to the premier top Ukraine league after winning the 2nd division in 2021.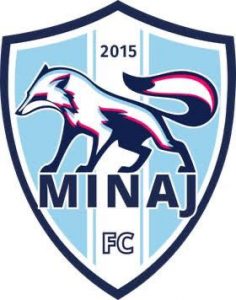 The players have been refugees with their mothers in Latvia as fathers are supporting the war efforts with some directly in harm's way. (Ukrainian men are fighting on the front lines in hoodies and lack proper tactical armor.)
We contacted Rudy via Zoom calls, wanting to make sure he understood what this trip would entail for the team as far as being in the spotlight and doing a number of benefits, speaking engagements, etc. When asked if he was sure he and the boys would like to do it, his reply was, "Are you kidding me? This is our dream!"
Girls team: We hope to also assemble a girls team. Girls soccer is not as popular in Ukraine. Through a network of European contacts, we are pursuing 12–14-year-old girls to come with one parent. We also are looking into connections with refugee families already in Mpls. that have 12-14 yr old girls interested in making up a team to be part of the tour.
The boys team has 32 individuals (23 players and 9 coaches and parent chaperones). The girls team may have as many as 18 individuals from Europe
Visas: All boys team players and adults have passports. The challenge is Visas. We have a contact, Vince Licari (from Mpls.) who is helping. Vince has served with Youth With a Mission for over 20 years in Switzerland. The YWAM base attracts many internationals and they have lots of experience with visas. The USA Cup brings over a few dozen teams every year and also has lots of experience with visas.
Details
One boy's team and one girls team total of 50 individuals (Players, coaches and chaperones).
International flights from Budapest to Minneapolis
Dates: July 8-25 (USA cup July 8-16)
Housing: host homes for part of the time and college dorms (USA cup) for part of the time
Current needs include: airline flights, van and bus rentals or church vans, food (restaurants, groceries), host homes
Looking for contacts with potential sponsors that include Target, Delta (or other airlines), Adidas, MN United plus other corporate sponsorships
Source MN, established in 1987, a local non-profit is hosting the teams as well as acting as the fiduciary agent. We hope to be able to recruit host homes or housing at a college dorm for part of the time. Source MN is a local non-profit that has worked and hosted international groups in the past and is connected with several NPO working with Ukrainian refugees. Currently Source is hosting 2 refugee families from the Middle East that arrived last fall.
Funding
We're estimating $150,000 to be provided through fund raising or in-kind gifts to cover $90,000 of transportation, housing, food, transportation, uniforms, and apparel.