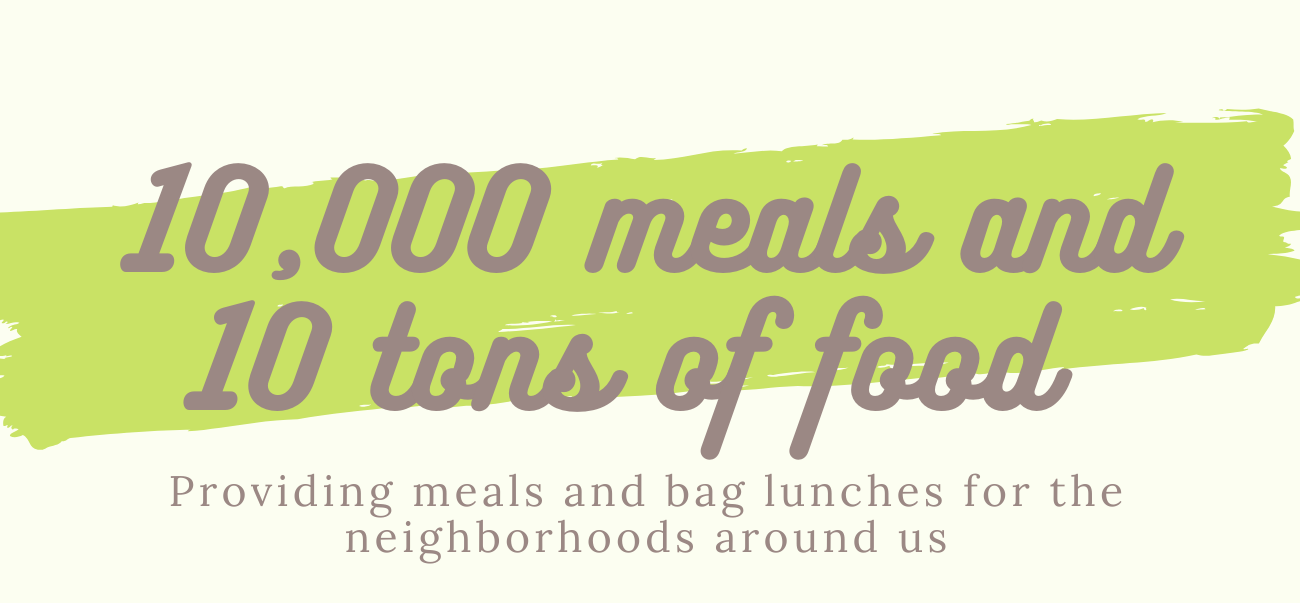 10,000 Meals and 10 Tons of Food
SourceMN is a nonprofit organization with the goal of bringing Hope and Opportunity to our marginalized neighborhoods of South Minneapolis. In response to these unprecedented times, Source would like to set the goal of providing 10,000 lunch bag meals and distributing 10 tons of additional food to our impacted neighbors.
Here's the plan:
Modify all processes to include social distancing and sanitization procedures to ensure safety of all participants.
In partnership with Involve MN, Source will be creating 10,000 lunch meals to serve the homeless community of Minneapolis. On Tuesday's, staff and volunteers will begin making 250 bagged lunch meals. Our Fallout Urban Art Center (2609 Stevens Ave South) will be a distribution point from noon to 12:30pm for all needing a meal. Involve MN will pickup the remaining lunch bags and distribute to the Minneapolis homeless at various other locations.
On Wednesday nights the Source community meal will continue to operate from 5:30pm to 6:30pm as a "To Go" distribution service. Dinner meals will be prepared from 4:30pm to 5:30pm by staff and volunteers and distributed at the Fallout.
To help with the increased food insecurity within our neighborhoods, The Source Food Shelf will expand to be every Saturday from 9:30am to 10:30am. This prepackaged grocery service will provide individuals with 2-3 bags of groceries with the goal of filling all food groups (meats, produce, breads and non-perishables). This service will maintain social distancing and limited exposure to staff, volunteers and our neighbors.
Source is activating our prayer and resource phone line (612-822-5200 ext 704) to bring comfort to our neighbors during these troubling times. This line can also be used to make appointments for grocery pickup at pre-arranged times.
We want to support our neighborhoods and be a light to the world, we will need supporters and volunteers to achieve this goal of 10,000 meals and 10 tons of distributed foods. Please consider joining Source in these crucial services.
If you would like to learn how you can help please click HERE or email info@sourcemn.org.