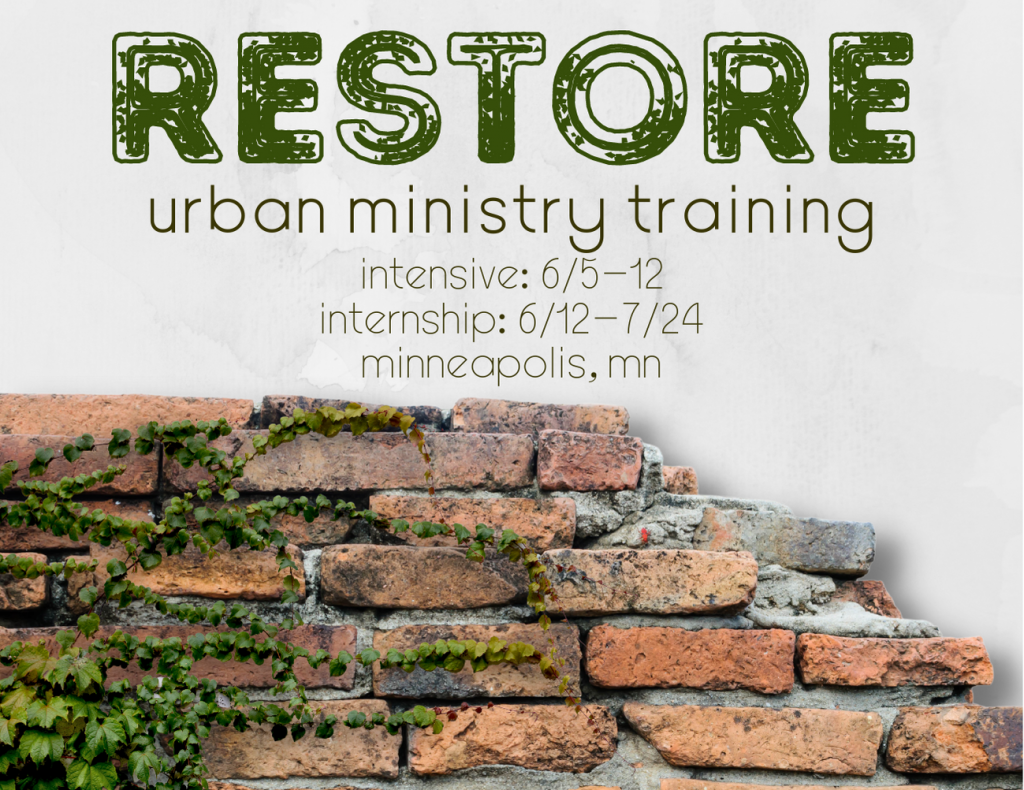 Come join us for individual trainings and outreaches:
6/6 Lake St Prayer Walk & Worship Nigh
6/7-6/11 Morning training sessions
6/8 City Tour
6/8 Anti-Trafficking Training and Testimonies and Homeless Street Outreach,
6/9 & 6/12 Food Shelf
We ask that people email skye@sourcemn.org to rsvp for the events they wish to attend. ($25 suggested donation upon arrival per public session)

Trainings include: Kingdom Culture, Being a Friend and a Voice to the Marginalized, Latino Ministry, Good News for the Poor, Discipleship in the Asian context, Creativity & Ministry, Staying stable (Healthy) while serving the unstable
See below:
Key Events
Morning Sessions
Schedule of week
Speaker Bios

Skye Wohler is currently Sources UMT Coordinator for the summer. Peter and Jessica's daughter, she grew up around Source and doing ministry. She'll be a sophomore in the fall at Grand Canyon University in Phoenix studying psychology and business. She loves bringing beauty into various spaces; whether it's painting a picture, discussing philosophy or theology with friends, encouraging someone or helping to organize a team. Skye also enjoys a good Netflix binge but can also be found kickboxing at a local club and pouring her heart out in worship.
Since 1995 Source has included:
Source located in one of the most diverse neighborhoods in the country, Source includes Urban Outreach, Fallout Urban Art Center & Coop, Transitional Homes and National Homeless Youth Outreach and Merge Church. After working with teens in prostitution since 1995, Source began Source Anti-Trafficking in 2010. Source has partnered with local law enforcement and the FBI to advocate for victims and survivors. In 2018 Source was the Victim Resource Coordinators for Super Bowl 52.
Source is located at the epicenter of the 2020 Mpls unrest. Source responded to the 2020 food crisis with thousands of meals and over 350 tons of groceries in 2020. We continue in 2021 in initiatives that include Mpls Manna, a million lbs of food relief.