Prayer & Sharing Good News Training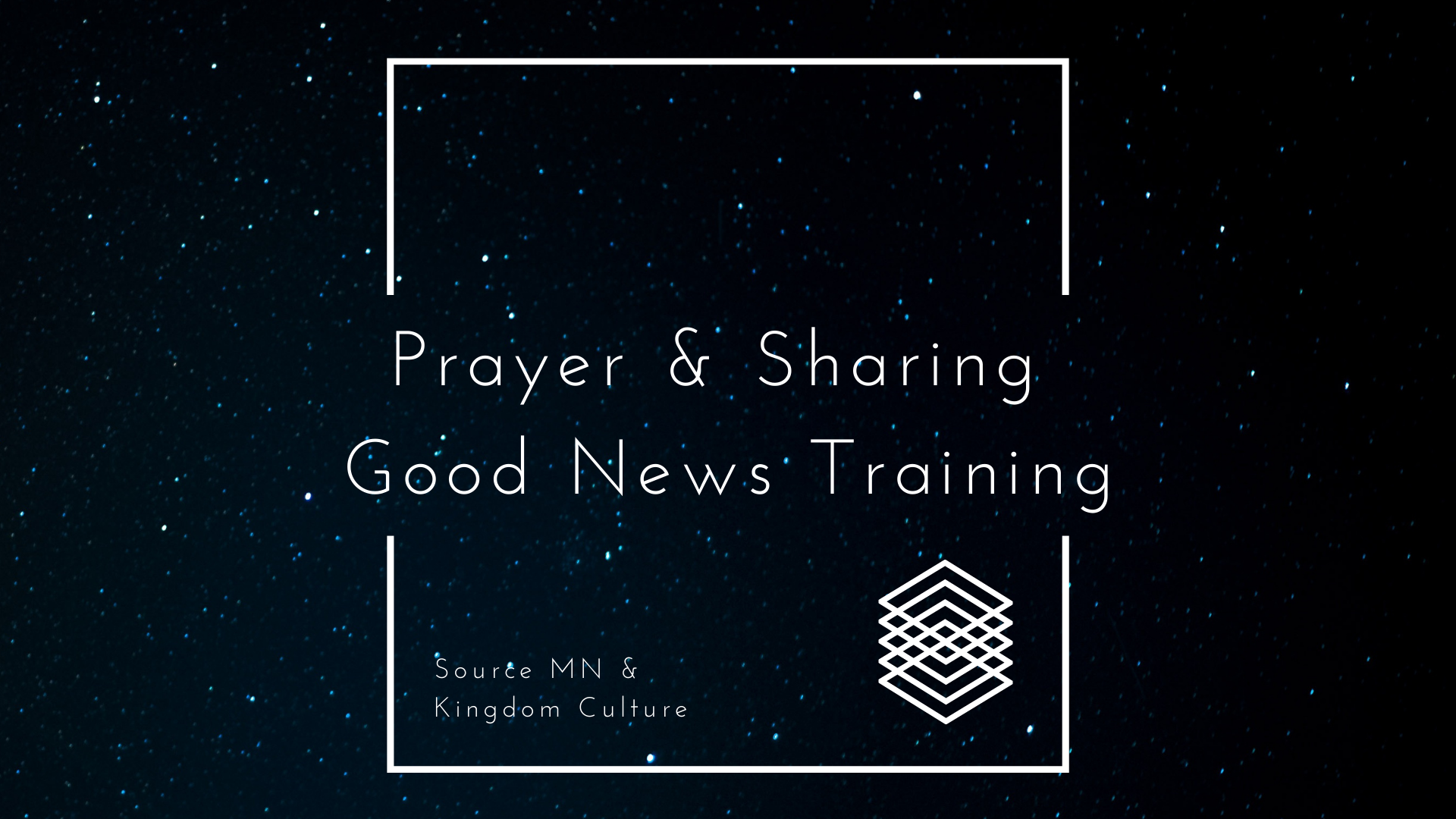 Over the last year, as Source MN has given over a million Lbs of food to thousands of families, we have seen hundreds of people be open to prayer, resulting in physical healing and over 120 first time commitments to follow Christ. The desire of Source MN is to be known as the people who feed you and pray for you. We offer prayer, honoring the dignity of the individual. Many times this results in a conversation of questions and dialogue around how the Bible expresses God's love and forgiveness as well as having a relationship with God through Jesus Christ. We have found many are confused by religion, and have many misunderstandings or unanswered questions about Christianity. Join us, in person and on Zoom for an interactive training time in both English and Spanish as we learn how to pray for others and simply share the gospel outside of the church. This time will be facilitated by our ministry team leader,
Kristen D'Arpa
, leader of
Kingdom Culture School of Ministry
.
EVENT DETAILS
COST: FREE
WHEN: Tuesday, October 5, 6:30-8:30pm, Doors open at 6pm.
WHERE: Fallout Coop, 2601 2nd Ave S, Minneapolis, MN 55408 OR Join us Online (using Zoom)
REGISTER
:
Click HERE
to register. Everyone needs to register.
TWO ATTENDANCE OPTIONS: In-person or online (Zoom)
LANGUAGE: English and Spanish (Spanish translation only online)
WHAT: Practical training on how to offer prayer for individuals and the best ways to share God's love and forgiveness to those that express interest. We want to share these powerful and practical tools with YOU!
"Always be ready to give the reason for your hope and do this with gentleness and respect" – 1 Peter 3:15.
Training topics will include:
How do you start the conversation?
Listening and expressing concern.
Praying simple, short, nonreligious prayers
Sharing the good news of God's love and forgiveness in a short, concise and meaningful way
Hearing from the Holy Spirit for others
How to encourage others to seek God after prayer or a 1st time commitment
Biblical direction for all of the above
Whether you are planning to attend online or in-person, please
register
. After registering, you will receive a Zoom link to attend online.