Homeless Youth Seminar: June 14-June 15
Date: June 14-15, 2019
Location: Fallout Arts Initiative COOP Building, 2601 2nd ave s, Mpls MN 55408
Cost: $15 RSVP, register by June 7
$25 at door ($10 for single session)
Lunch on Saturday provided
Sign Up for the seminar here!
Incredible Line-Up of Presenters with well over a Century of combined experience.
Sgt. Grant Snyder: Mpls PD, – Over 20 year with youth sex trafficking, exploitation and homeless and vulnerable populations
Jim Jackson: Connected Families – to share on parent/family deficits, basic needs, and importance of healthy family/community dynamics
Anastasia Kramlinger: YouthLink – 9 principles of empowering homeless youth
Scott Volltrauer: Tree House – At-risk youth and broken homes. How can the community and congregations provide effective safety nets.
Plus Source Staff:
Peter Wohler: Ex Dir Source Mn – in 1995 began Source homeless youth / teen prostitution outreach and transitional homes.
Ben & Teresa Pothier: Source Mn National Homeless Youth Outreach – have been apart of reaching out to traveling youth culture and hosting the Jesus Kitchen / Rainbow Gatherings since the 90's.
Jon Willis: Source Mn Urban Outreach Coordinator – Jon has over 20 years experience working with at-risk youth and teens in urban Minneapolis.
We are very excited for this seminar. The experience this line up brings is incredible. Attenders will go away with not only hearing the harsh realities of this often hidden culture. But more importantly will also learn what are effective ways to make a significant impact with a teens that are often hard to come in contact, dealing with addiction, past abuse, victimized and have walls up to receive any help.
Homeless Youth, Teen prostitution and Transitional Homes have been part of Source since 1995. On June 14th and 15th Source will be facilitating a Seminar to bring focus to this crisis. We will be sharing experience, looking at the realities in our culture, how to effectively make contact and gain trust, and how to holistically impact through physical, emotional, mental, and spiritual needs.
Presenters:
Grant Snyder, Minneapolis Police Department: Friday 6/14 from 7pm and Saturday 6/15 11am Panel – Sergeant Grant Snyder has spent nearly 30 years focusing on investigations, advocacy, and research involving victims of sexual assault, child sexual abuse, and commercial sexual exploitation. He has worked in both the public and private sectors, to include both federal and local law enforcement agencies, and various non-profits including Source Mn.
Jim Jackson Connected Families: Friday 6/14 from 10am-11:30am – Since 1990, Jim Jackson h​as worked with high-­risk families, grown and led healthy teams, and parented three intense children. Through it all Jim has learned and taught others a powerful framework for relational health. In 2002 he and wife Lynne founded a family ministry organization called Connected Families. As a speaker, parent coach, and author, Jim has helped thousands of parents learn to be peaceful, purposeful, and confident.
Anastasia Kramlinger, has almost 10 years' experience working with homeless youth.  She has been with YouthLink for five and a half years, working specifically with youth at risk of, or involved in, commercial sexual exploitation and trafficking.  During the 2017 anti-trafficking efforts of the Super Bowl, Anastasia worked closely with Source and Law Enforcement to combat a potential increase in trafficking in the Twin Cities Metro Area.  Ms. Kramlinger is an active member of the Safe Harbor Hennepin County Protocol Team, The Nordic Model Committee for Adult protection in anti-trafficking efforts, is working closely with Law Enforcement to train and implement best practice within the Minneapolis Police Force in its care of trafficking victims, and developing a strategy for outreach in the Northside of Minneapolis.
Scott Voltrouer, Family Hope Service/Tree House: Saturday 6/15 from 9am, 11am Panel – Scott has mentored and taught teens, their parents, and youth workers @TreeHouseHope since the 1980s. The vision of TreeHouse is for teens everywhere to be rooted in the living hope of Jesus—-unleashing the untold potential in their lives and communities.
Ben Pothier, Since the 90's, Ben and Teresa, National Homeless Youth Outreach staff, have participated in and lead outreaches to the at-risk and unreached throughout the United States. Hosting the Jesus Kitchen at Rainbow Gatherings, thousands of meals to the homeless, baptisms in the woods, connecting young people with residential mentoring programs, training outreach teams and over 5,000 miles traveled annually across the nation have all been a part of their journey. In 2014 they became parents and continue to travel in a converted bus throughout the year with two children.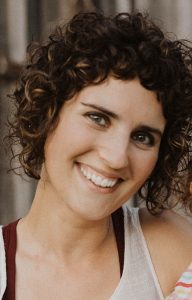 Teresa Pothier, Source MN, National Homeless Youth Outreach, has been working with homeless youth since 2002 when she started serving with the Jesus Kitchen at Rainbow Gatherings. Teresa holds a BA in Biblical and Intercultural Studies from Oak Hills Christian College where she graduated summa cum laude and received the Delta Epsilon Chi award. She has worked for the Billy Graham Evangelical Association and Cru Inner City Minneapolis/St. Paul. She has also served overseas with YWAM and Steiger International. She currently travels the country with her husband and children where she loves and serves the least of these.

Peter Wohler, Executive Director, Source MN, Peter worked with at-risk youth for a long time. While also being a contract engineer with Honeywell, Peter worked with homeless youth and brothels in red-light districts of Amsterdam, Europe and India. Peter returned to his own backyard, his "Jerusalem", Minneapolis – to work with homeless youth, teens in
prostitution, young addicts, the at-risk and unreached. 1995 he
became the Director of Source Mn, soon after he founded the first Joshua House. Peter, co-pastors Merge Vineyard Church with his wife Jessica Wohler. He also has his masters work in Adolescent Addiction.
Jon Willis, Source MN Urban Outreach Supervisor, A family man that learned early in life that God changes lives.  Growing up in the inner city,  Jon has had an up close view of teen homelessness from his own life experiences. Through many diverse friendships and multi ethnic relationships, a strong will towards unity and a sense of we need each other has been a driving force in his life. Jon has joined Source to help reach out to the marginalized and give a message of hope and change for their lives
Weekend Schedule:
Friday June 14, 2019:  
9:30am-Noon: Introduction: Peter Wohler – Fallout Co-op, 2601 2nd Ave. South, Minneapolis
          – Jim Jackson: connected families:  Homeless Youth: parent/family deficits, Basic Needs, Recovery Resources and family,
6:30pm-9pm: Sgt Grant Snyder: Mpls PD – Fallout Co-op, 2601 2nd Ave. South, Minneapolis
Homeless Youth: Teen trafficking / Prostitution, Society Safety Net (and lack of it)
Ben Pothier: Traveling Youth Culture and Rainbow Gatherings
Saturday June 15, 2019:  
9:30am-11:45 – Prodigal Pub, 25 East 26th Street
Scott Volltrauer – family hope services: At-Risk youth and Broken Homes
Peter Wohler: holistic outreach: being a friend and a voice
12:30-4:00 – Urban Arts Center, 2609 Stevens Street, Minneapolis
12:30
YouthLink: Anastasia Kramlinger – 9 principles of empowering homeless youth
 – 9 principles of empowering homeless youth
Jon Willis – urban (& suburban) youth crisis
2:00 Jesus Kitchen and the Rainbow Gathering / Traveling Youth
Teresa Pothier: Jesus Kitchen, numbing the pain and hunger for family
Ben Pothier: Jesus Kitchen: Realities of creating a outpost in the woods