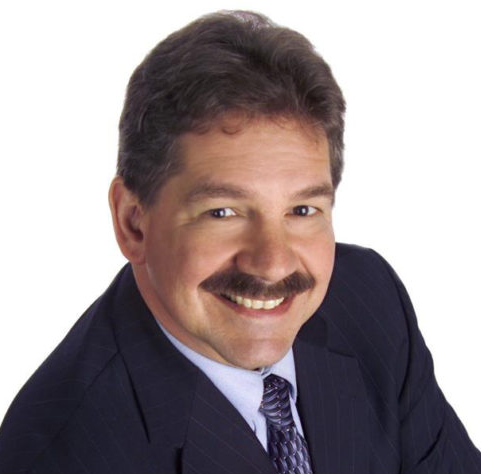 Remembering Dave Heinrich
Dave passed away June 24th, 2021. Dave and Donna both loved people with every fiber in their being. They have experienced so much of God's love, presence, and power, and they just wanted everyone to experience it.
Dr. Dave Heinrich and his wife, Donna, founded Source MN in 1987. In 1995, Dave invited Peter to lead Source. Dave's vision and calling to bring good news and the kingdom to others remain in the Source DNA. He journeyed with Peter closely for the first couple of years, discipling him and remaining available for coaching and wisdom over the years. He was chairman of Source's board for a number of years, and we often had him in for teaching.
Jessica Wohler writes, "When Peter was on Sabbatical in 2016 and I was temporarily the Executive Director of Source, Dave met with me every single week to coach me on multiple levels; whether it was with properties, staff management, or helping me to grow in hearing God's voice. It was a powerful time of encouragement and I learned a ton!"
Peter writes: "It's a wonderful, glorious, terrible day – Dave Heinrich: founder of Source, mentor and good friend has gone to be with Jesus – Dave was the constant encourager, evangelist (the good kind), Holy Spirit teacher, and kingdom of God promoter.
It seems somewhat fitting, as he was on a mission trip with CRU (the organization in which he was led to Jesus and started ministry) leading a course on the Holy Spirit Signs and Wonders and died peacefully in his sleep. Maybe he got a little too close to his beloved Jesus.
Not only did He found Source with his wife, Donna, he was also a hands-on mentor and personal pastor to our family when we got involved 26 years ago. I often tell people if we would have started our own organization, it wouldn't have lasted for more than a couple of years. But under the guidance, direction, encouragement, and friendship of Dave and Donna, we were empowered.
No one will replace that smile in the shadow of the classic monster "stash"… "Peter we are soooo proud of you"
I'm still in a bit of shock and my immediate reaction when I heard the news was, "a piece of me is now missing."
See you in heaven my friend.