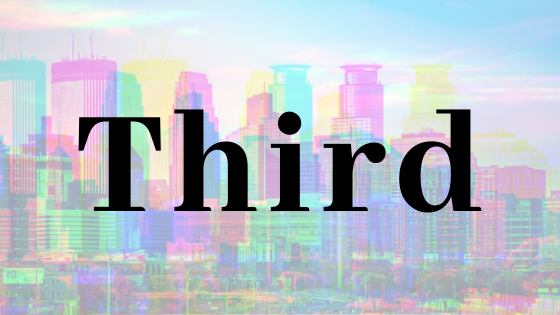 Closing out Human Trafficking Awareness Month
In 2015 Minnesota had the third highest cases of Human Trafficking
January is Human Trafficking Awareness Month. As we close out January and move into the second month of 2020, it is important to look at how we can continue the anti-trafficking movement throughout the entire year and make this year as impactful as possible. To be able to fully grasp the problem we are fighting, it is important to understand the problem at hand.
Human trafficking is a crime that happens all over the world, including the United States, Minnesota, and the Twin Cities. It is not just as issue happening "over there", but right here – in your own backyard. Minnesota is one of the states with the highest rate of human trafficking, and the FBI identified the Twin Cities as one of the 13 cities with the highest concentration of child trafficking in the US. But why is the Twin Cities a prime location for trafficking? One reason is that two major highways (I94 and I35) that span the entire width and length of the United States intersect in downtown Minneapolis – making it ideal for transporting and exchanging victims. Many victims are exchanged across states, while others are trafficked from their own homes, yet no matter the method of trafficking, the result is that the vast majority of victims do not know where to run for help. 89% of female survivors in the Twin Cities told service providers that they wanted to get out sooner, but didn't know where to turn to for help.
That is why this year we are striving for new partnerships, volunteers, donations and resources. We want victims to know that Source is a place of hope and opportunity; a place where they can feel safe, empowered and access the resources they need in order to leave the life and pursue a future of freedom.
Since 2010 our Anti-Trafficking team has been partnering with local churches, law enforcement and volunteers to provide resources and empowering support to the unreached, at-risk, and hopeless in our community. This is where we need YOU! Rise up and take action with us in 2020!
How to Help
If you would like to learn more about what volunteer and intern opportunities are available you can click HERE.
If you would like to apply to one of our volunteer opportunities you can click HERE or email info [at] sourcemn [dot] org 
If you would like to donate click HERE.