ANTI-TRAFFICKING
opportunities & empowerment
Empowering sex-trafficking victims to get out and not return to the past lifestyle is possible when recovery resources are available. Often accessibility to after-care and a supportive community is missing after treatment. Through our Annex Network of prevention, outreach, recovery resources and transitional homes, we've established a model that allows partnerships with local organizations and congregations who desire to make an impact in their own backyard.
Awareness / Education
Seminars
Monthly Training & Testimony Nights
Run for Hope 5K
Traveling Art Exhibit
Outreach Training – Current Training's are at capactiy
Prevention / Outreach
Outreach Team – Apply Here
Training & Partnership with Minneapolis Police Department
Networking with social service agencies and ministries on the front-lines
Weekly prayer for victims
Life Skills / Transitional Homes 
22 women & 7 children since 2012
Counseling, education, career training and practical life skills
On-going support for graduates
Community of support from residential volunteers and house support team
Annex Network
Future vision of having a network of houses, churches, social service agencies, and organizations to provide recover resources to victims
Purple Light Project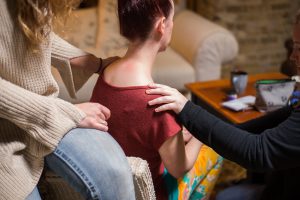 Trafficking Rescue & Recovery Resources for the Super Bowl and Beyond.
A project to join together individuals and organizations in light of the Super Bowl.