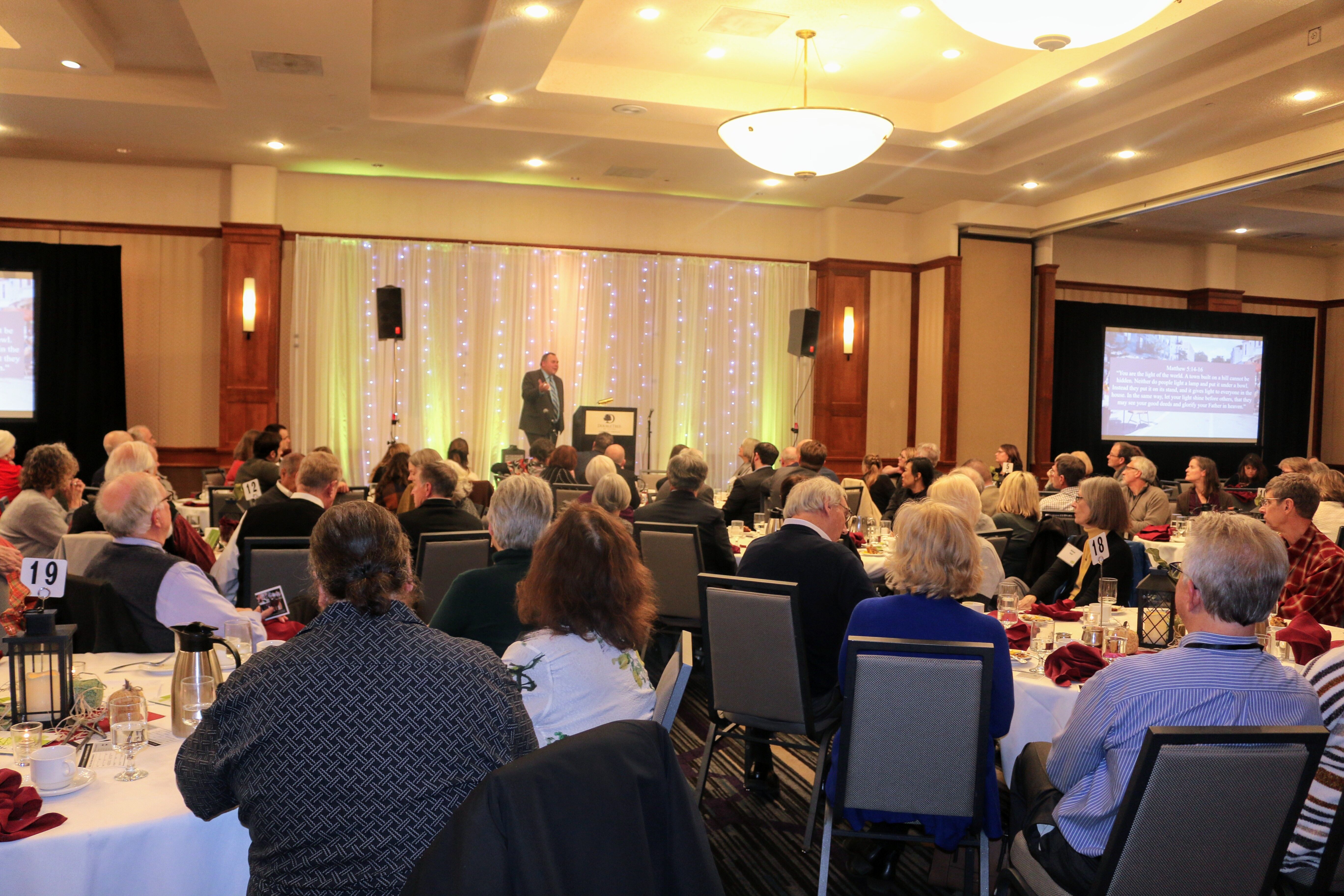 The Annual Source Fall Banquet on November 17th was a huge success. The keynote speaker, Pastor Brian Schulenberg from Wooddale Church, was a highlight of the evening, he touched on the foundations of our faith and the need to serve as part of our faith walk. Pastor Brian was funny, serious and helped Source to meet all our expectations for the evening.
The top three highlights from the evening included
 Urban Outreach Supervisor, Jon Willis touched all of our hearts with stories from the street outreach.
 The impact Source had on homeless youth through the Jesus Kitchen and the transitional home at the Joshua House.
Anti-Trafficking Supervisor, Ashley Moore, gave insights into the program priorities, needs, and reviewed highlights from the last law
enforcement sting operation. She encouraged us with the news about the woman she is working with who desires to leave the lifestyle.
It was an evening of reacquainting with old friends and supporters of Source. Executive Director Peter Wohler pointed out numerous supporters throughout the organization's twenty-five-year history. We were also blessed to have numerous volunteers from the Anti-Trafficking, Homeless Youth, and Urban Outreach ministries. They each had the opportunity to add their experiences to the overall event conversations.
We are grateful for all of our supporters – financial, volunteers and all who support us in prayer. This organization could not exist without your generous and caring hearts.