History of Sex Trafficking in Minnesota
For many men working with us in our anti-trafficking efforts it is sometimes hard to know where and how they can get involved. Some men have chosen to join us as faithful prayer warriors who gather with us at our prayer breakfasts; others engage with our testimony and training events. Most recently we have been very encouraged by a young man who initially came to our Purple Light Rally back in October 2017. He offered his skills as a writer and has engaged with the topic of sex-trafficking in Minnesota, doing research and laying a foundation for those who might not have known that it even exists in our State. 
Here is a great piece written by Keith, a blogger at www.writerssaint.com. If you have been interested in the history of sex-trafficking in Minnesota and haven't known where to start the following article is a great starting point.
Have a read, say a prayer and thank you for remaining engaged and awake to this work. With God's help we can make a difference. 
History of Sex Trafficking
I grew up in Minnesota in a very small suburb north of Downtown Minneapolis. My parents both came from farming communities, and I was raised in a solid Christian home. I did not witness much crime when I was growing up, and usually heard that Downtown Minneapolis could be dangerous in some areas. I took many trips up to Northern Minnesota and felt relatively safer there, than being near the Twin City areas. So when I discovered that crime operating right out of one of my favorite Northern cities has been taking place for many years, I was shocked and horrified.
How could this be happening in my favorite ports, prairie lands and sleepy towns in the State of Minnesota? I immediately blamed immigration for this raising crime, however this criminal activity is mostly homegrown. So what is this crime that was hidden for so many years in Minnesota? Human Trafficking!
What is Human Trafficking?
It is the action or practice of illegally transporting people from one country or area to another, typically for the purposes of forced labour or commercial sexual exploitation.
So how has this being playing out in Minnesota? Men are stalking girls at schools and malls and selling them for sex! These actions were thought to only happen in other countries. Sex trafficking happens every day in Minnesota and has stayed underground for a long time, sinking it's roots in the State of 10,000 Lakes. The justice department said the Twin Cities is one of 13 communities with a high number of sexually-exploited children.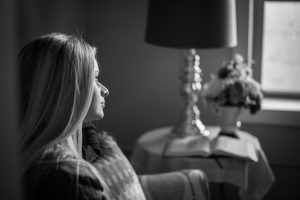 So, how did this all get started? Human Trafficking in Minnesota is homegrown and got started near Duluth and permeated the College and Schools in the area as early as the 2000s, maybe even earlier. Human Trafficking was also taking place in the Fond Du Lac Indian Reservation, 30 miles from Duluth, and has its own history in the sex-trafficking trade, which goes back as far as the 1980s! Human trafficking is modern day slavery, so you may be thinking why is this going on when slavery ended in America in 1865? Unfortunately, due to a number of reasons.
One of the reasons is Port towns are really convenient for this type of criminal behavior. Women, children and some boys can be grabbed and brought onto ships in the harbor, to please the sailors on board or in taking them to locations unknown to them.
Second reason is that Runaways are prime targets! Within 24 to 48 hours runaways are approached by human traffickers. One may think that only runaways come from poor families however this is not true. Runaways come from rich families as well.
Third reason why human trafficking is taking place in Minnesota – Ignorance. If Minnesotans were more aware of this issue, many groups would gather and fight against it and this could stop Trafficking dead in it's tracks. However, whenever I have mentioned the fact of how bad human trafficking has become in Minnesota, I am often met with shock and disbelief. The news media for years thought Human Trafficking to be a Myth or an Urban legend, and have strongly opposed facts of human trafficking getting worse at sporting events like the Super Bowl.
My own uncle could not believe the amount of missing people each year ranging from 6k to 8k per year. He stated on social media that all those missing people had to be due to other factors, like (and he said this jokingly) alien abduction. In a way alien abduction is the factor in meaning that illegal aliens are part of the problem in abduction women and children, however Minnesota has a history of mostly Americans in on this criminal game.
A fourth reason is when girls are abducted, they find it very difficult to leave this life that was thrust upon them. Mostly out of shame and also fear of arrest. Prior to 2000, prostitution laws in the United States and Minnesota focused primarily on the criminal acts of prostitutes.
So with all of this said, is there any Hope for this issue? Indeed there is! Steps are being taken to assist in ending Human Trafficking in Minnesota. Since the event of 911 in 2001, port towns have stepped up their security checks which is helping reduce human trafficking. In 2005, Minnesota enacted its first major human sex trafficking legislation. Importantly, this act established legal definitions around the issue of sex trafficking. It also called for rigorous data collection on sex trafficking. This act also established a distinction between prostitution and trafficking, allowing prostitutes to use coerced trafficking as a defense to criminal charges against them. This 2005 law was the cornerstone upon which all future sex trafficking laws were built.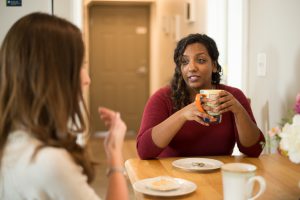 Minnesota has become a leader in the nation in its response to sex trafficking and is building its response to labor trafficking. Labor and sex trafficking often overlap with each other as well as other forms of victimization. By expanding our awareness of the various forms of trafficking and related exploitation, we can better protect victims and hold offenders accountable. Organizations have been formed to help reduce abductions in teen runaways by volunteers being alerted and tracking them down in order to help them. Awareness is being brought to the Twin Cities, the suburbs and outside of the cities, as far North and South to the Minnesota border.
Organizations are equipping volunteers with knowledge on how to help reach these girls and some boys trapped in human trafficking. Police are also being trained and special teams are being created to assist in engaging with these victims and making them aware that since 2011 they are no longer being treated or seen as criminals in prostitution, but instead truly victims and are given options on how to get out.
So after this awareness post, you may be thinking "how can I help?" "This issue seems so big and out of control?" Know that doing something as simple as giving to an organization that you trust is creating ways to get these victims out of trafficking, and will make a huge impact. If you would like to make a bigger impact, share the facts with your family and friends about this issue in Minnesota. If you would like to volunteer, you can get plugged into many ways to assist the cause! Thank you for reading, and please spread the word!
References:
https://www.theguardian.com/us-news/2016/jan/19/minnesota-native-american-women-trafficking-police
http://minnesota.cbslocal.com/2011/05/05/sex-trafficking-on-the-north-shore/
http://reason.com/blog/2018/02/02/super-bowl-sex-trafficking-myth-fallout
http://minnesota.cbslocal.com/2011/05/05/sex-trafficking-on-the-north-shore/
https://www.leg.state.mn.us/lrl/womenstimeline/details?recid=62
http://www.theadvocatesforhumanrights.org/uploads/human_trafficking_in_minnesota_2.pdf